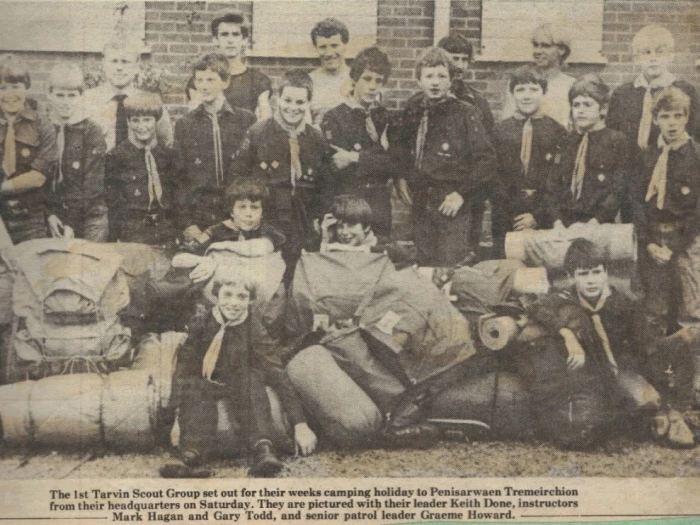 David Plenderleath has identified the majority of Scouts pictured in the recently published Chronicle photograph of 1st Tarvin Scouts setting out for their summer camp in North Wales.
From the left:
Back Row :- Keith Done, Graham Howard, Mark Hegan, Mark Woodfin?, Gary Todd and David Cooper
Middle Row:-
Unknown, Paul Sheen, Andrew Plenderleath, Jonathon Shepherd, David Plenderleath, Stuart Slatcher, Robin Daines, Unknown, Jonathon Bates, and Stuart Hornby
Front Row :- Jim Slatcher, Stephen McIntosh, Brian Jackson and Matthew Ball
Ed"Does everyone agree? email editor@tarvinonline.org"