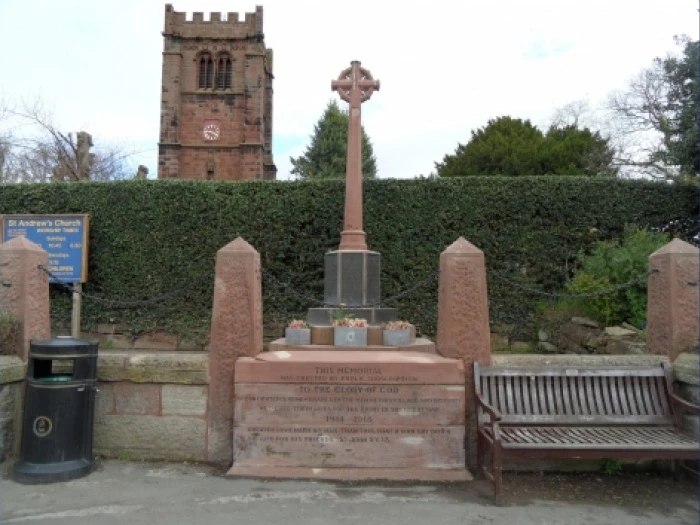 The Parish Council is the custodian of the War Memorial that stands outside St Andrews Church. They have been pleased to hear that the memorial is to be considered for listing by Historic England as a Building of Special Architectural or Historic Interest. Though the final decision rests with the Secretary of State, it is likely that the War Memorial will join the list of about 500,000 properties in England protected for future generations.
The War Memorial was erected in 1920 from public funds collected by the Parish Council. It displays the names of 22 servicemen from Tarvin killed in the First World War and three who died in the 1939-1945 conflict. There is hardly a village in the country that does not contain such a memorial, a timely reminder of the sadness and pride that communities had and continue to have for fallen friends and neighbours.
The Tarvin Memorial was renovated in 2008 and more work was done in 2014 to commemorate the centenary of the start of WW1. This latest work was funded by Jacqueline Wilson, Funeral Directors.
The listing, together with the continuing care the War Memorial receives locally, will ensure that the words of the L. R. Binyon poem continue to resonate in the future:
"They shall not grow old as we that are left grow old
Age shall not weary them, nor the years condemn.
At the going down of the sun and in the morning
We will remember them."