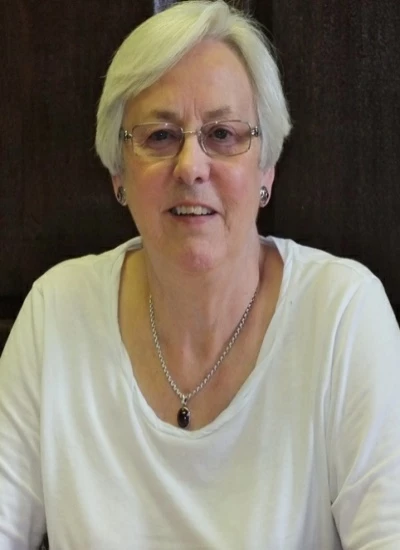 The Edna Rose Room at the Community Centre was buzzing with activity at the Monthly Meeting on Wednesday 29 July, duly opened by the President, Irene Wilkinson. There was much to discuss and soon all members were brought up to date with recent and forthcoming events.
Everyone agreed the Glam and Glitz evening had been very successful and Alison was congratulated for photographs of the event, also for the notable contributions from the Craft Group for the Village Fete. Nancy too, was congratulated for the beautiful doll she made for the Fete. Irene thanked everyone for their support at both events.
Another enjoyable event, organised by The Cheshire Federation, was an Open Day on a beautiful day at the Bishop's Palace in Chester during July and this was very well attended by various W.Is. Members were invited inside the Palace, some played croquet on the lawn whilst others enjoyed afternoon tea and wonderful home made cakes. Well Done to all who made the day special!
A trip to Llandudno was another successful event when some members went to see Annie in Llandudno and were treated to a super performance from the cast including Strictly Come Dancing judge Craig Revel Horwood who played Miss Hannigan.
Irene reminded members that tickets for The Alternative Garden Party at her house on Sunday 9 August were on sale. Everyone was invited to bring a friend or partner along too. Let's hope the weather is kind to us.
Our guest for this evening was Lyn Hand who is a W.I. Member and serves on the Cheshire Federation Committee. Initially from North Aberdeen, she moved to Chester with her husband 40 years ago and being curious decided to get involved in the history of Chester by training as a Chester Tour Guide. Lyn is a full time qualified Blue Badge Chester City Tour Guide and she came to talk to us this evening about Tales of a Tour Guide. Basic training is about the History of Chester but Lyn finds that Tour Guides have to be equipped to deal with a wealth of useful information from all types of visitors be they local or from outside Chester or International.
The role calls for flexibility as sometimes Lyn may not always know beforehand about the day's route. This may involve doing a walking tour or having to pick up passengers from a Cruise Ship in Liverpool for a coach tour to Wales for instance. She may lunch in the Chester Grosvenor with a party from Canada or be asked to escort a Tai Princess on a private tour and find she is being filmed for Tai News. Naturally, she gets asked a variety of questions ranging from where to eat or shop to where can I find a piece of coal to take back to my students in America for a talk on fossil fuels. She always tries not to disappoint, she managed to find the coal!
Chester trains its own Tour Guides and all tours are run by fully qualified Blue or Green Badge Guides who are self employed and covered by Public Liability Insurance. All information relating to types of available tours can be obtained from Chester Town Hall or on line. Irene Wilkinson gave the vote of thanks.
The evening ended on its usual friendly note with members arranging to attend forthcoming events and chatting while enjoying tea and biscuits.
The next meeting is on Wednesday 26 August at 7.30 PM in the Edna Rose Room at Tarvin Community Centre. The Speaker for the evening will be Martin Blow and the topic is Bee Happy.
You will be very welcome and we hope to meet some of you.