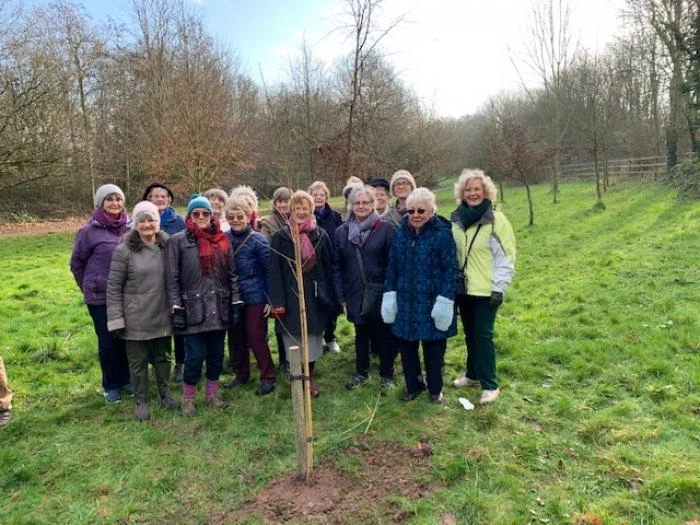 Jean Harding, Cheshire WI Federation Chairman set Cheshire WIs a challenge this year to plant a tree to commemorate the WI Cheshire Federation Centenary.
Nancy Williams took up the challenge for Tarvin WI and sourced a Black Poplar tree at Chester Zoo and they kindly agreed to donate one of their saplings. The Zoo are propagating the near extinct Black Poplar, native to Cheshire and Shropshire.
Heather Excel and the Tarvin Community Woodland volunteers were consulted and a place to plant the WI Centenary Tree was found in the woodland near to the Memorial Stone dedicated to Jim Grogan, founder of the woodland.
The tree planting ceremony which took place the morning of Friday 7th February 2020, was performed by Woodland Volunteers with a little help from Tarvin WI President Margaret Matthews and WI members who gathered for the tree planting ceremony.
The Black Poplar will grow into a very large tree, and hopefully, future Tarvin WI Members will stand there to celebrate the Federation's 200th birthday.