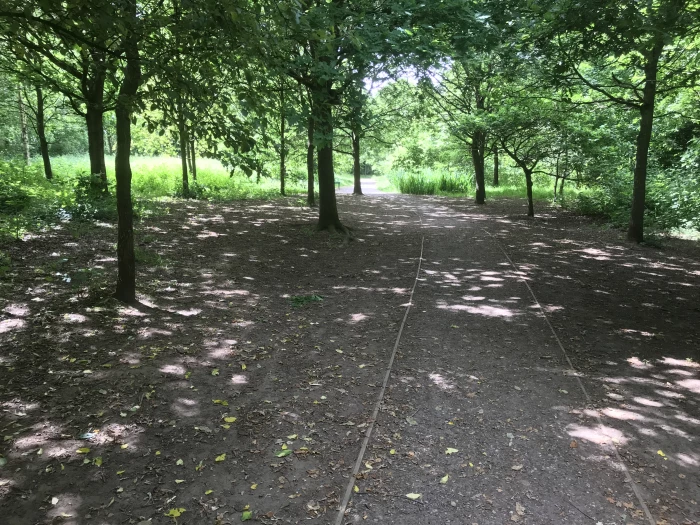 From the first Green Flag that we earned in 2010 (so long ago it was called a Green Pennant!), Tarvin's woodland has been awarded a Green Flag (Community), the quality mark for community-run open space, each year – making 14 in total! We are particularly proud of the Green Flag we have received this year because we are one of only 197 across the whole country, 28 in the North-West of England and only 3 in the whole of Cheshire! Also, it is particularly pleasing to note that the marks we have been awarded by the assessing judge have steadily increased, from 66-69 in 2016 to 70-74 in 2017, 75-79 in both 2019 and 2021 to 80+ in 2023! We had thought that we had reached as high a mark as we were likely to get – but, no – we have finally made the top mark-band!
The assessing judge made a great many useful suggestions, upon which we intend to act. However, her comments were mostly complimentary and her final comment was especially gratifying. She said, "This is a well managed community woodland open space with a good variety of habitats, well used by the local community and is an asset to Tarvin. A good balance of public open space and wildlife habitats has been achieved. Linear nature of site allows for circular walks, promoting health and has good connectivity to the surrounding areas. The more recent planting of the Saxon Heath extension has established well since the judge's last visit two years ago."
She also noted, "This is an excellent wildlife corridor with a good variety of bird species and wild flowers. Some scrub and bramble left as habitat and wild area fenced to prevent public access. Plenty of bird boxes and some feeders with monthly surveys carried out. Brash hedges introduced.
Ongoing projects such as new hedge planting and wild flower seeding will further improve biodiversity. Very well maintained for a woodland site with a limited budget, due to work carried out by an enthusiastic and dedicated group of volunteers and Trustees."
Over the years, the marks awarded have indicated steady progress, as we have noted each set of judges' comments and, where possible, have acted on them. It is not always easy to reconcile the demands of a community woodland which is an amenity for the whole village with those of a natural woodland, dedicated to the animals and plants that live there. However, our balancing act seems to be working – at least to a limited extent – and we will continue to pay attention to the comments passed as we prepare to be assessed for Green Flag number 15!