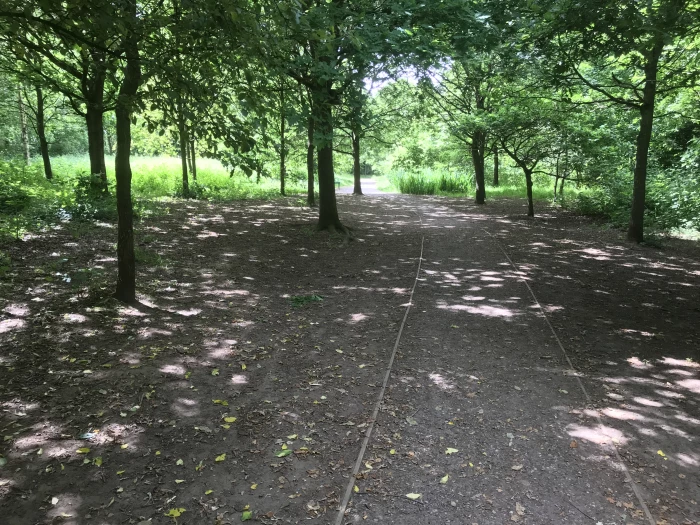 Grogan's Walk (Tarvin Woodlands) June 2021
Survey of people using Tarvin Community Woodland.
(Part 3– Sunday 13th June 2021)
During the eight hours of the survey on Sunday, 6th December 2020, we counted 347 people and 167 dogs on a day that proved to be miserable, chilly and occasionally wet. Over the ten daylight hours of Saturday, 2nd March 2021, there were 639 people and 230 dogs using our woodland, which was considerably up on the December count. That morning and evening were decidedly chilly but, by the middle of the day, the sun had come out, the day was warmer and the woodland became very busy. We expected that the June survey would show an outcome that would be greater still. The weather on Sunday 13th June was idyllic – bright sunshine and clear blue skies, with the welcome dappled shade enabling the 'counters' to reduce their UV light exposure. However, the totals for the day were surprisingly low, with just 331 people and 160 dogs using the woodland – the lowest scores of the three days were produced across a really long day of thirteen hours!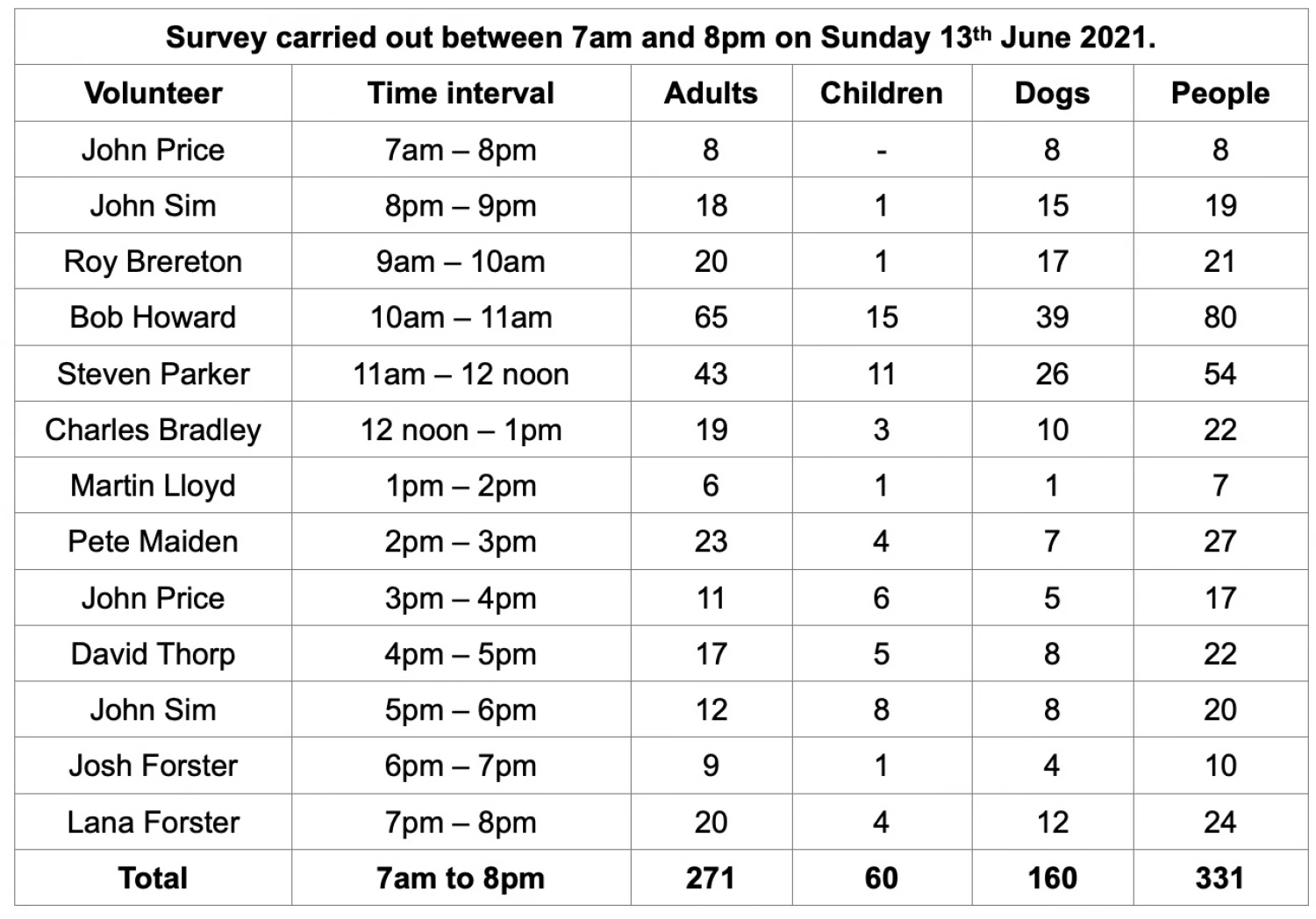 Woodland Survey Results – June 13th 2021
We have commented upon the numbers of children previously. In December, they made up 16% of the walkers and in March it was 19% while this time, it was 18% – a surprisingly consistent result. Dogs again outnumbered children – this time by a ratio of almost 3:1 – greater than expected. Once again, the mid-morning proved to be the most popular time for walking but, on this occasion, there was no second peak in the afternoon. The numbers between 1pm and 2pm are remarkably low on this occasion.
What has not been so far said is that this time there were both tennis and soccer matches on television. Indeed, England played Croatia in their opening match, with the broadcast going on between 1pm and 5pm. Whether this has made any difference is, of course, a matter for speculation. However, I must own up to the fact that having a June count which is about half of the totalt for March (which was a much shorter day) has come as a real surprise to me!
We have one more survey to do in September. After that, we will take stock and decide whether we will continue with them and, if so, what information we wish to obtain, going forward.