By Charles Bradley - 20th May 2020 6:00am
When we realised that we would be unable to hold the Woodland's fundraising Plant Sale on the front of the Chapel in the High Street this year, we pondered how we might manage to sell the already-purchased plants and prevent our major fund-raiser becoming a very significant loss-maker. Indeed, a great deal of work had already been put into the event and we did not want it all to come to naught.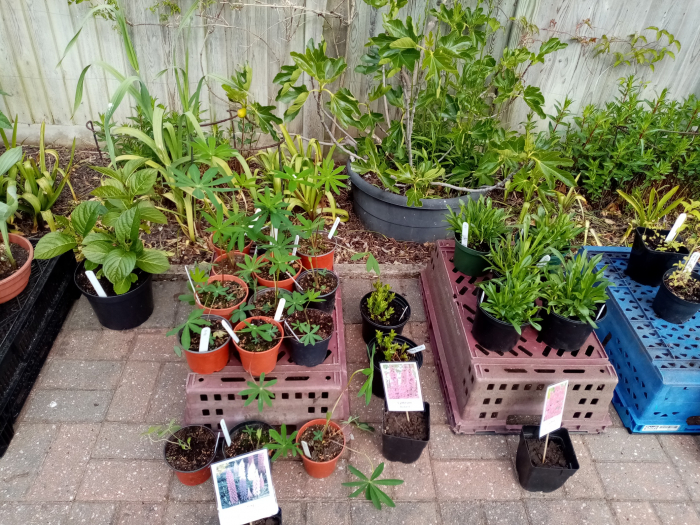 The plan was hatched for the sale to be held at two separate places and at two different times. The annual bedding plants, hanging baskets and planted tubs would be sold from Church Cottages from Tuesday 12th May, while the perennial plants and the tomatoes would be sold from 4, Andrew's Close from Tuesday 16th May. To permit those "locked-down" at home to take part, advance orders were taken and a delivery service was arranged for folk who could not manage to carry all of their purchases.
Both sales were blessed with good weather and, for both, the people of Tarvin turned out in force to purchase plants for their gardens. Between them all, they produced some momentous outcomes. This is the only occasion on which we have sold out of all our plants — it is true that this year we had rather fewer plants than we usually have, but none-the-less this is a huge achievement. Another huge achievement is in the takings — between the two sales, a truly substantial amount of money was raised and, despite this not being as much as is raised in the usual plant sales, it will go a long way towards covering the woodland's necessary costs.
Tarvin is very fortunate to have its very own community woodland and the outcome of the plant sale is an instance of where the people of Tarvin have turned out to raise the money that is needed to help maintain their woodland. This is truly Community Action! Thank you, Tarvin! Thank you so much!
P.S. We planned for the sale to run for a week and we didn't ever imagine that we would sell all of the plants in one day! To those folk who came later, expecting the sale to be still running, I can only apologise. We're so sorry!
popular recent storiesAlso in the news