By Tarvin Community Centre - 5th May 2014 6:00am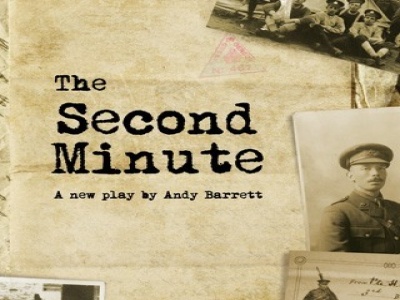 On May 31st the Community Centre will be hosting a production called The Second Minute, based on actual letters written by a soldier and his family during the First World War. It has been written for and is being performed by members of the Nottingham Playhouse Theatre and the Committee is delighted to have such a well-known company come to the village.
Sue Hardacre said "I lived in Nottingham when I was first married and went many times to the Nottingham Playhouse. The performances were extraordinary and I recall seeing Penelope Wilton and the late Pete Poslethwaite at the start of their careers. They still remain one of the leading regional theatre companies and this is their first foray into rural touring"
Tickets are now available at the Post Office and are priced at £10 for adults and £5 for children under 16. You can also obtain tickets by calling 01829 741962 or 01829 741468 or by sending a cheque payable to Tarvin Community Centre to Sue at Sunnybank, Holme Street Tarvin CH3 8EQ.
Sue said "If you include a telephone number or an email address then I will acknowledge the receipt of the cheque and reserve the tickets for collection on the night."
The company is touring under the auspices of Cheshire Rural Touring Arts and it is subsidies from them, the Arts Council and CW&C that enable the Community Centre to afford such a performance.
"I am getting to be a bit of a Second Minute bore" said Sue "but this should be an experience to savour"
This performance is part of a regular programme of live theatre at the Community Centre for both professional and amateur companies and forms part of the Centre's plan to be a leading player in the cultural life of rural Cheshire.
(Ed. Sue Hardacre looks after Publicity at Tarvin Community Centre)
popular recent storiesAlso in the news