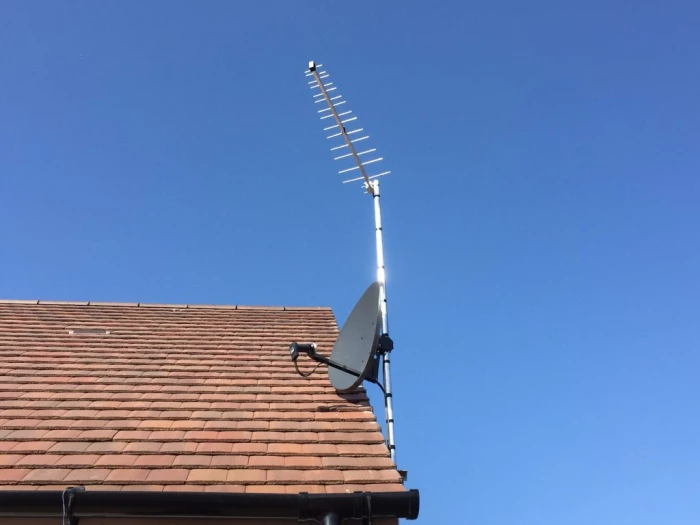 A number of residents in Langford Court and further along Church Street towards St. Andrew's Church are experiencing continued TV signal interference. As more than one household is experiencing the same problems it cannot be caused by individual items of equipment and the problems have got worse over the last few weeks.
Although signal strength is very good, visual and audio signals are being distorted resulting in pixilated images and interrupted sound. This occurs across the major channel groups rendering aerially transmitted programs impossible to watch. Signals received via satellite and web-based platforms are not affected. 
An engineer has visited some of the homes in Langford Court this week to identify the problem which appears to be caused by the signal from the 4g cellular phone mast on the church.
We have had a 4g filter box fitted to the outside Aerial and secondary filters fitted to each tv itself throughout the house. All this was free of charge because we telephoned the numbers given below. 
In order to report these problems, receive advice, arrange free engineer visits and obtain free inline blockers/filters residents may call in the first instance:
Freeview 03456 505050
secondly
Restore TV 0808 1313800
Mike Love
Langford Court
Tarvin