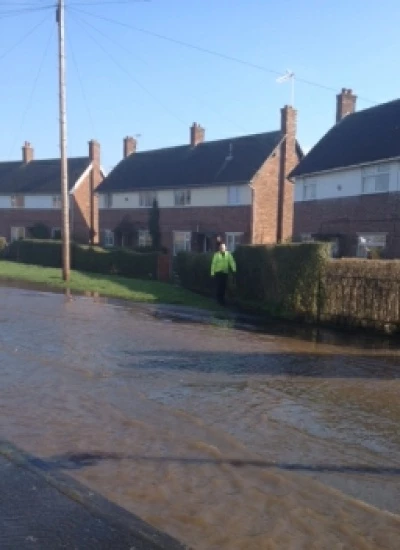 The Parish Council has been delighted to find out that United Utilities are well on their way to starting improvements to the drainage system in Tarvin to deal with dangers from flooding.
The current 225mm diameter pipe is to be replaced by an adequate culvert that will deal properly with excess run-off, especially from sudden summer downpours.
United Utilities have spent time not only researching the best solution but obtaining the necessary permissions from landowners and obtaining the necessary funding, and they have scheduled the work to start in April 2015.
In a welcome move they have announced that the Parish Council is to be included as a 'stakeholder' in the management plans, which means that Councillors will be able to know what is happening, pass on concerns and keep residents informed. This invitation will be accepted.
The issue of flood control and prevention has been hotly debated at every political level recently after the devastating floods in Somerset in the winter and the Parish Council is pleased that Tarvin's problems, though not on the same scale, have received proper attention by United Utilities.