Following our story about the vandalism of Roman Bridges and other structures between Tarvin on the River Gowy, similar graffiti has appeared on the children's play equipment in the King George V recreation field.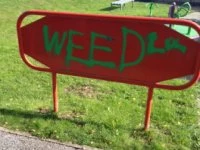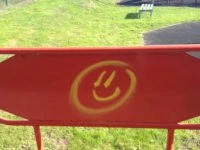 Please do not try to remove it as it will need to be inspected by the police and CWaC cleaning team.
Be warned that pictures of an offensive nature are included
Many of you have submitted your thoughts on this mindless vandalism, if you have any information please inform the police on 101 quoting Incident 930.