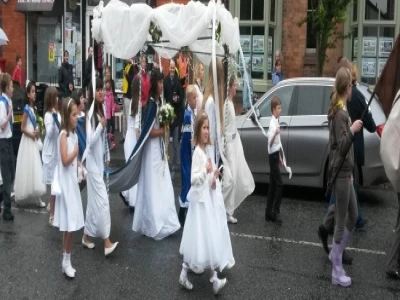 Village Fete
Plans are well under way to make our village fete even better than last year.
Today, we are pleased to announce that our Fete King and Queen are Owen Blockley and Sophie Cribb.
Led by a brass band and accompanied by their retinue of twenty princes, princesses, lords and ladies and the retiring queen, Lear Barnham, the Fete King and Queen will be processing through the village in a spectacular parade which is not to be missed.
On the King Georges recreational field, the Fete King and Queen will be crowned by the Lord Mayor who, together with his Lady Mayoress, will officially open the 2015 Tarvin Fete on Saturday 27th June.