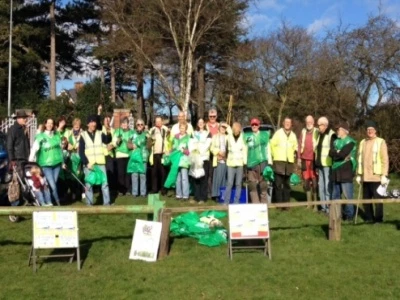 Following the successful clear up day in March, there will be another on Saturday 12th September 2015, 09:30 to 12:30.
If you live in Tarvin come to the Community Centre gates on Meadow Close to be given your litter picker, sacks, high viz jacket and to be assigned an area to pick.
If you live in Oscroft meet on the Green by the noticeboard at 09:30 to be given your equipment.
It is suggest that you bring your own pair of gloves
Tea or coffee will be available at the community centre at 12.30.
PLEASE SUPPORT THIS EVENT. THANK YOU.