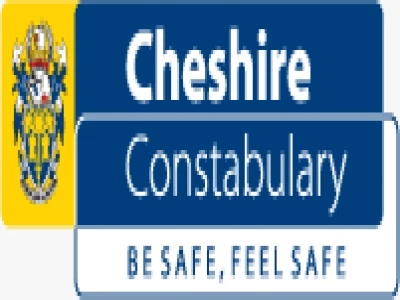 Western Rural Npu Inspectors Report, W/E 12/4/15
There have been three houses broken into this week, in Frodsham, Tarvin and Capenhurst. Two of these addresses were houses which were being renovated. There have also been a couple of reports this week of barns or outbuildings being broken into, which were used for storing possessions and tools, whilst associated houses were being renovated. If you are having any kind of building work carried out, please be mindful that criminals will target such addresses, due to expensive tools being stored there, and also potential poor security, whilst temporary doors or windows are being used. Please ask neighbours to keep an eye open for you and try to keep expensive items out of sight.
There have been two similar attempt fraud offences reported this week. Both were phone calls from someone purporting to be from the Metropolitan police, reporting illegal activity on the victim's bank card. The caller has then asked for details of the bank card and gone on to try to use these details to commit fraud. Never give your bank details out to someone who calls you – banks and businesses who call you should never ask for bank details.
On Tuesday, a member of the public in Clotton reported door to door sales people. Police attended, located the individuals, found that they had travelled here from the east Midlands and did not have pedlar's licences. They were reported for summons and had their bags of property seized. Such activity is often organised by criminal gangs from out of the area. The usual storey of 'helping ex-offenders' is a front. Please do NOT buy from such people and report this activity to the police straight away – you will help keep crime down in your area by doing so.
There have been three other thefts in the Frodsham/Helsby area this week, whereby outbuildings or communal areas have been entered and property stolen overnight. Please be vigilant and report any suspicious activity as soon as possible.
On Wednesday night, offenders broke into the PE store at Tarporley High School. It is quite possible that someone may have overheard someone talking about this offence in the community. Police would like to hear from anyone who may be able to assist with this investigation.
On Friday night, a car in Clotton was broken into and expensive computer equipment was stolen. Please do NOT leave valuable items in your vehicle overnight, even in what you may think of as isolated rural locations. Remember that if it is a 'quiet' area, then it is also 'quiet' for the opportunistic thief.
On Thursday, a white Transit van was seen in the Frodsham area, the occupants of whom were trying to sell tools from the back of the van. Such items are highly likely to be stolen. By buying them, purchasers are creating a demand and encouraging the criminals to go and commit even more thefts and burglaries. Please report such activity to the police as soon as possible, including as much information about the van, occupants and location as possible. Regards Inspector Keith Curbishley