By Insp. Keith Curbishley - 25th July 2013 6:01am
News Bulletin Western Rural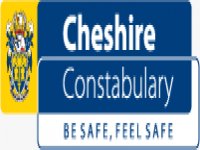 Round-up-Week ending 21/07/2013
TO CONTACT THE POLICE CALL THE NEW NON EMERGENCY NUMBER 101.
IN AN EMERGENCY ALWAYS DIAL 999
This week has seen an increase in the number of complaints to police about 'road rage', speeding and inconsiderate driving. Possibly this has something to do with the warm sunny weather and drivers getting hot and flustered, being stuck in hot cars?
However, I would urge motorists to try to take a more relaxed attitude. The warm weather brings more people onto the roads, going for days out, and this should be taken into account.
A danger of the sunny weather is that other road users can be 'hidden' in areas of shadow when you are driving in bright sunshine, making them almost invisible.
Please keep this in mind and keep your speed down.
There have also been a couple of thefts of registration plates off parked vehicles over
the week. If you suffer this offence or witness anyone possibly in the act of removing plates, please phone the police. The stolen plates are often used in the commission of far more serious offences!
There was a burglary from a building site in the Stretton area on Wednesday night. If
you have any information which may be of use, please contact the police. Building sites are often targets for thieves. If you have a building site nearby, please report any suspicious activity. The police would rather attend and find it to be a legitimate workman, than have to take a crime report the following day!
On Thursday, police received a report that some horses had their tails and manes cut! We are aware that similar offences have occurred in other areas recently. If you have horses, please be mindful of this recent activity.
Also on Thursday, a moped was stolen from the car park by the river at Eccleston whilst the owner went for a walk. This is a very unusual offence for this area and police are keen to hear from anyone who saw any kind of suspicious activity in the
locality.
Thankfully, we only had one call this week about dogs being left in hot cars. Leaving the windows slightly open in the temperatures that we have had this week does not work! Animals should not be left in vehicles, even for just 5 minutes.
Tarporley and Elton villages have both suffered a number of reports about anti social
behaviour this week. Officers are aware of the problems and are targeting those responsible and the specific areas subject to the problems.
I hope you are enjoying the sunny weather please remember to keep good security in place and lock all doors and windows when out.
Regards
Inspector Keith Curbishley
Frodsham Police Station
Western Rural NPU
0845 458 6393