By Inspector Keith Curbishley - 11th July 2013 10:40am
News Bulletin Western Rural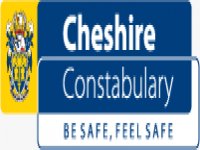 Round-up-Week ending 7/7/2013
At the start of the week, we had a number of calls about prowlers in people's gardens at night in the Tarporley area. Police attended and carried out extensive searches, we also had a report from the same area of someone's garage having been broken into.
We have also had numerous calls throughout the week about doorstep sellers, working throughout the rural area, selling dusters and similar items. Such sellers are often recently released offenders, working for an agency. As such, they should possess a pedlar's licence. If you are at all unhappy with them, or believe they don't have an official licence, please report them.( NB they often show 'home made licenses' which are not valid.)
The Christleton & Waverton area continues to suffer from overnight prowlers and shed/ garage breaks, often with bikes being stolen. I would urge all local residents to be extra vigilant and to report any suspicious activity as soon as possible, to try to obtain accurate descriptions and to remain on the phone until a patrol arrives. It is only with such cooperation from the public that the police have a real chance of catching the offenders. In the meantime, please make sure that your shed and garage locks are strong and secure 'don't make it easy for them!
In the early hours of Tuesday, a prowler was reported in Farndon. A couple of hours later, a resident reported property having been stolen from their insecure car. Later on in the week, a number of vehicles had their wing mirrors stolen. Police are following some lines of enquiry but urge village residents to report any suspicious activity.
In Frodsham, there was a daytime burglary in Churchfield Road, at 09.30 on Thursday. The offenders were disturbed and made off. Also in Frodsham, at 03.00 on Friday morning, a burglary occurred in Francis Road. Due to a prompt call, police were able to arrest the offender as he fled the scene.
In Elton, residents in the Ryecroft area are suffering with antisocial behaviour by local youths. The local officers are aware of this issue but require the assistance of residents to identify those responsible, in order that they can be challenged about their behaviour, and measures put in place to prevent its reoccurrence.
Isolated rural public houses continue to be a target for overnight burglaries. Police urge licensees to review their security in order to deter such offences.
On Wednesday afternoon, a suspicious vehicle was seen at an address in Pulford. The vehicle occupants appeared to be 'eyeing up' a trailer that was parked on a driveway. When they realised that they were being watched, they immediately drove off. Trailers should always be locked securely to an immovable object or have a wheel clamp fitted.
Regards
Inspector Keith Curbishley
Frodsham Police Station
Western Rural NPU
0845458 6393