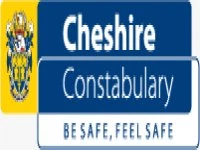 Last weekend, a barn near Eaton had damage and graffiti caused to it. This is an isolated location, not subject to passing members of the public. Police would like to hear from anyone who may have overheard conversations in the village suggesting who the offender may be.
On Tuesday, a vehicle parked in Frodsham town centre was broken into and a laptop was stolen from inside. It takes less than 5 seconds to smash a vehicle window, reach inside and take an item of value which is on display! Please do not leave valuables in your vehicle, or if you must, ensure that they are out of sight and that no one can see what and where you are hiding things!
An attempt was made to force the locks on two sheds in Alvanley last weekend. Fortunately the good security prevented anything from being stolen. Most sheds are made of soft pine. Short screws can easily be prised out of such wood. Please use good quality, long screws or preferably, bolts to secure hinges and padlocks.
A shed in Frodsham was also broken into on Monday and an expensive mountain bike was stolen. On Wednesday, a bike was stolen from an unlocked garage in Christleton. I have previously reported that there is a current spate of similar thefts in the Christleton area. I make no excuses for repeating my message that owners of expensive bikes should be very careful about posting pictures on social media which may help criminals to identify where expensive bikes are kept. Also to take care not to be followed home when bikes are mounted on the back of their car. Bikes should also be locked to a solid object within the shed, to prevent easy removal.
A broken down motorcycle was left locked to a gate on the A41 between Chester and Ellesmere Port last week. Unfortunately, when the owner returned a few days later to collect it, it had been stolen. If your vehicle breaks down away from home, it is very important to arrange its recovery as soon as possible. If it is in an isolated or unusual location, it will doubtless attract unwanted attention and theft of or from it.
On Wednesday afternoon, a male was seen walking up the driveway of an address in Tattenhall. When the occupier made their presence known, the male turned and walked away without saying anything. This behaviour is clearly suspicious, the intentions of the male being unclear. Police attended the area but could not find the male. Please continue to report any suspicious activity to the police as soon as possible.
An address in Tattenhall suffered a burglary on Saturday evening whilst the occupants were out. If anyone saw anyone suspicious hanging about the area on Saturday evening, please get in contact with the local police.
Another incident occurred in Frodsham on Saturday, but on this occasion, a white van approached an address which had two bikes visible in the front garden. When the occupier made their presence known, the two male occupants immediately drove away. These two incidents clearly indicate that offenders are out and about, looking for easy opportunities to steal property.
Everyone has a part to play in deterring and preventing such opportunistic criminals by taking simple security precautions and by reporting any suspicious activity as soon as possible.