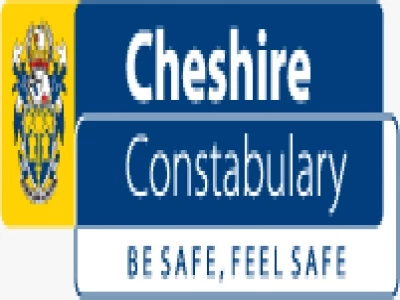 There have been a small number of thefts of mobile phones this week. Typically, victims report placing their phones on their table in locations such as pubs or restaurants, or else using their phone publicly and then placing it in a bag or coat over a chair. Offenders are then waiting for an unguarded moment, or else arrange or wait for the victim to be distracted, and then steal the phone. Many modern phones are worth several hundred pounds – please take the same kind of security measures with your phone as you would with a bundle of several hundred pounds of cash!
Ont Sunday at approx. 4.30pm 15/6/14, police took a report of children playing 'chicken' with traffic on the A54 near the Shrewsbury Arms, Little Budworth. ('Chicken' is daring each other to stay in the road, or cross the road as close to moving traffic as possible) Obviously this is extremely dangerous. Please make sure that you instill good road sense in your children and always know where younger children are.
There have been a couple of attempted frauds reported this week, both of which involve identity theft. In one, offenders phoned a victim, purporting to be from a bank and arranged to come to pick up the victims bank cards. In the second offence, offenders emailed a victim, purporting to be from a bank and sent a 'tax rebate form' for completion, requiring personal and credit card details.
Please note, banks should NEVER ask you to provide personal information to them via email. The reply email address may look very similar to your banks, but there will always be a small difference... this will have been set up deliberately to deceive! If you need to communicate with your bank, please obtain contact details from a reliable source (received emails are NOT a reliable source!)
I would also like to point out that most of these attempted fraud offences come about from criminals accessing several of your personal details. Please invest in a paper shredder for your home and always shred any paperwork which contains information such as your date of birth, bank or utility account details, maiden names etc.
There have been two 'distraction' type burglaries this week. One in Stretton and one in Frodsham. Offenders approached householders working in their garden and stated that they were looking for scrap metal. Whilst the householder has been distracted by the conversation, a third person has sneaked into the house to steal property.
There have also been a small number of overnight burglaries (Tarvin, Doddleston, Cuddington, Rowton) whereby new expensive cars have been taken after the keys were found in the house. Due to improved security on modern vehicles, it is now very difficult for thieves' to steal cars without the keys. They are therefore breaking into houses with expensive cars parked outside and where the offenders can see the keys left visible on a table or worktop. In order to deter this type of offence, please ensure that you hide your vehicle keys somewhere where they can't be seen and are unlikely to be easily found.
After a slight lull in this kind of offence, a quad bike has been stolen from a barn at a farm in Beeston. Local farmers should make sure that valuable machinery is kept in buildings equipped with good security and not leave keys in the vicinity of the machinery. Please consider investing in alarms appropriate to the type of building being protected e.g. one that only sounds when the access door is opened beyond a certain point (in order to avoid false activations by 'movement' or 'contact' sensors.)
Please contact the police crime prevention officer or any reputable security company for advice on this or related matters.