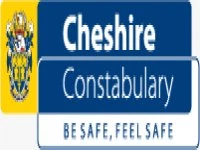 There have been a number of people dealt with this week for serious motoring offences such as drink driving, no insurance and using a mobile phone whilst driving. Approx half of these incidents were as a direct result of calls by concerned members of the public. Your participation and cooperation with the police plays a key role in keeping dangerous motorists off the road.
It may come as a surprise, but it is almost a 50/50 split between men and women when it comes to the rural area, and many drink drivers are well over the limit, even mid-morning with children in the car! If you know someone who drives whilst drunk, please report them to the police, so that we can take them off the road before they kill someone who is dear to you!
Last Sunday, a caravan owner reported that their caravan had been stolen from a caravan storage yard near Marlston-cum-Lache. If you have a caravan, please ensure that it is properly secured with a hitch lock and at least one wheel clamp. With the onset (hopefully) of nicer weather, similar thefts are more likely.
Rural garages and outbuildings continue to be a target, with numerous reports of prowlers who have made off after being challenged. On Monday, police took a report from someone in Threapwood whose garage was broken into. A number of tools were taken. The offenders also tried to take a motorbike which was also in the garage, but were thwarted by a secure chain. Regular readers will recognise that locking items, even inside a garage often prevents valuable possessions from being stolen. Prowlers have been reported in Tarporley, Aldford, Tarvin & Mickle Trafford.
On Tuesday, a burglar targeted domestic houses through the day, breaking into houses in Doddleston and Edge, near Malpas. Overnight burglaries have also occurred this week in Mickle Trafford and Tarporley. Please make sure that front AND rear doors have secure locks fitted, which cannot be forced just by the application of heavy bodily pressure. Multiple locks at different points around the door frame are most secure.
There has been a marked decrease in the number of reports about door to door sales people in our area since local officers have targeted them, seizing their wares and sending them to court. Please continue to report such activity which is often illegal and a front for other criminal activity.
I regularly report on possible scams that are reported to police. The most recent incarnation appears to be from people phoning and purporting to be from utility companies – typically energy companies and phone companies. The scam will often offer additional services, but will always require you to pay an 'up-front-fee' or to provide some personal details (which could then be used for identity theft.). Remember, if you are already a customer, they should already have your personal details. If it is a service you may be interested, phone back on a recognised number (not the number they give you!).
Beeston Castle has again been targeted this week, with damage being caused to gates and buildings. Most of this activity appears to be occurring during the evening or overnight. If you live locally, or pass the area, please look out for any suspicious people or vehicles and report anything straight away, so that police have the best opportunity of catching them.
Regards
Inspector Keith Curbishley