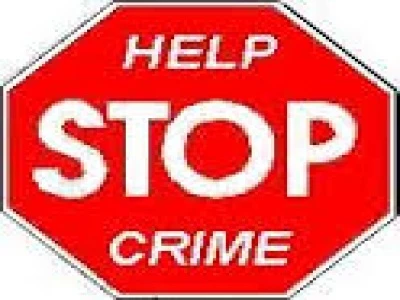 On Monday, a small number of shops in Frodsham town centre had items stolen from the staff areas at the rear. Thanks to a member of the public reporting someone acting in a suspicious manner nearby, officers were able to recover some of the stolen property and arrest the offender. Please do not think that you are wasting police time by reporting activity that you find suspicious – we would much rather investigate and find that something is innocent, than let an offender get away unchallenged!
A tractor that was stolen 4 years ago from Tarporley was located and recovered from a village only a few miles away this week. If you are buying second hand farm or plant equipment, please make every effort to ensure that it is legitimate and not stolen. If you purchase equipment which turns out to be stolen, you risk it being returned to the rightful owner and being out of pocket yourself. Buying stolen property only creates a market for such items and makes it more likely that you will become a victim of crime yourself!
On Tuesday night, offenders broke into a nursery near Kelsall. A local resident heard noises and contacted the police. This prompt action prevented the offenders from stealing any property. Police officers rely heavily on receiving good information from members of the public in order to keep communities safe. It is everyones responsibility to report things and to support police investigations.
In the early hours of Wednesday morning a Renault vehicle was stolen from an address in Elton. This was found a few hours later, on fire at Elton rail station. Police would like to hear from anyone who may have information about this offence.
A number of swans have been found dead by one of the lakes near Sandiway. The cause of death is not known at this stage, but police would like to hear from anyone who may be able to provide information as to what is happening to these birds.
On Wednesday, an elderly resident in Eaton had a caller to her door, saying that he had washed her windows, asking if anyone else was home and trying to look into the house. Due to her shrewdness the caller was sent away empty handed. During the week, burglaries have occurred at addresses in Crowton and Duddon. It is possible that the offender may have used the ruse of being a door to door trade's person to identify vulnerable properties. If you have an unexpected doorstep caller who you are unsure about, please contact the police and also keep an eye on them to see if they call at any neighbouring properties.
There are probably many properties which own antique or 'war souvenir' firearms. Firearms legislation has changed many times over recent years which may mean that such guns are now being held illegally. If you own any such guns which are not covered by appropriate recent certification, then you should contact the police who will send an appropriately trained officer round, to assess the gun and then advise what action you should take, if you wish to retain it. Not only will this save you from falling foul of the law, but it will also help to keep the public safe, should the gun fall into the wrong hands for any reason
Inspector Curbishley