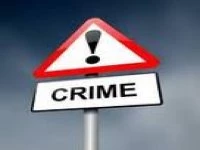 On Wednesday, two reports about sheds being broken into in the Helsby area were received. Similar offences occurred over the week in Beeston, Carden and Duddon. It is very important to make sure that the hinge screws are secure and cannot be removed, as well as fitting a secure lock and shed alarm. Indeed, in one of the incidents, a shed alarm sounded and frightened the offenders off before they had the opportunity to steal anything. Shed alarms are battery operated, very easy to fit and can be purchased online for less than £5.
There have been two house burglaries this week. Both were sneak in burglaries where the offender entered the house through an unlocked door, whilst the occupier was still awake. One offence was in Helsby and the other in Kelsall. An Audi vehicle was also stolen during the course of the Kelsall burglary. If challenged on someones driveway in the evening, it is easy for an offender to make up some excuse as to why they are there – it is therefore very important to keep all doors securely locked all the time, even if you are at home.
Last weekend, two vehicles in Eccleston were broken into. The offenders also broke into a storage container and stole a wacker plate. It is therefore probable that the offenders had a van nearby to remove the stolen property. Please contact the police if you saw anything suspicious.
I regularly report on various fraud offences. This week, a resident reported that they had been 'employed' as an ebay administrator, which entailed 'selling' goods on behalf of a third party. This has resulted in the resident being considerably out of pocket. Ebay and other auction sites have strict rules in place to protect users. By failing to follow these rules, users make themselves vulnerable to large financial loss. If used as intended, such sites are generally safe places to conduct business.
There have been numerous reports this week about sheep and other livestock on the roads. In one incident, approx. 14 sheep were killed on the A51 near Tarvin. The current cold weather can lead to conditions which may make it possible for livestock to escape from fields. With the icy road conditions, it is especially important for motorists to slow down and drive according to the conditions, and with the expectation of livestock or fallen trees being in the carriageway.
There have also been a couple of reports this week about fences / electric fences being damaged or stolen, predominantly around the Broxton and surrounding areas. Such activity can lead to livestock escaping, with the above mentioned obvious dangers. A couple of incidents appear to centre on public rights of way being blocked by electric fences or barbed wire being erected across the path. Landowners and farmers need to ensure that they provide the means of access to paths, if they erect such fences, otherwise it is quite possible that they may become damaged as pedestrians try to negotiate the obstacle.
Lastly, the garden gate to an elderly resident's house in Frodsham was stolen on Saturday. This has been quite unsettling for them. If you know who it may have been, or think you may know where the gate is now, please contact the police.