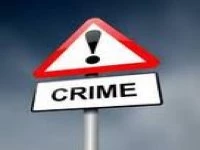 It is amazing how much the nature of policing has changed even during the span of my own service. Improved technology and regulation has greatly reduced many of the crimes that were prevalent only a few years ago – for example thefts of vehicles and of mobile phones, both of which have become far more difficult and less profitable to the offenders.
However, changes in society have brought other offences to the forefront. Last month, I talked about Child Sexual exploitation which is now widely recognised. Domestic abuse has also become less tolerated – all reports are taken seriously which means that far more victims are willing to come forward. Drug crime and the associated mental health issues and violence offences are also more prominent and having an increasing impact on public services.
Whilst is will always be necessary for people to remain vigilant against opportunistic theft, people can utilize technology themselves to protect their own property and families. It is also necessary to remain vigilant to learn what new emerging threats and crime trends are coming to the fore. If you have not already done so, please register with Cheshire Alert, to receive up to date information and advice.
Local priorities for April 2015

Burglaries – Shed and garage burglaries across the area have a notable incidence of high value pedal cycles being stolen. Police are currently trying to identify if cyclists are being followed home from rides out, or if offenders are looking at social media and activity sites to identify people who own expensive bikes, and also use the sites to identify their addresses. Cyclists are encouraged to check their security settings on social media sites and also to be wary about being followed, if they have an expensive bike mounted on the back of their car after a ride.
Road Safety - Vehicle tax, MOT's and Insurance are all managed electronically these days. As such, it can be easy to overlook renewing these important documents. Detection is a simple matter of a roadside check. These checks can be as a result of speed enforcement work, which local officers are doing on a regular basis or as a result of a moving traffic offence, which will be far more likely if the driver is drunk or under the influence of drugs.
ASB - many people enjoy a Friday or Saturday night out in town, socializing with friends. Unfortunately, some people act in an antisocial manner if they have too much to drink and spoil the environment for the majority. Local officers are aware of those areas where such behaviour is most prevalent and will look to act and take positive action against those who have overstepped the mark.