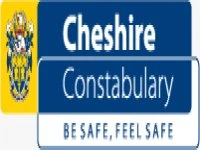 At the beginning of the week, we had a number of reports about sheds and garages having been broken into overnight in the Haslin Crescent area of Christleton. Some vehicles were also broken into in the same area. Police are keen to hear from anyone who may have heard or seen anything suspicious at that time.
On Wednesday afternoon, police took a number of reports about a group of young males committing or attempting to commit burglaries in the Willington, Helsby and Frodsham areas. Again, if you have any information which may assist with enquiries into these offences, please get in touch.
Agricultural premises have also been targeted this week, across the whole area. An Ifor Williams trailer was stolen mid-week from Beeston, a Land Rover was stolen from Tarvin when it was left unattended on site, with its keys in it. Tools and machinery have been stolen from barns in Ashton and Dutton and diesel has been stolen from plant machinery left on site overnight in Doddleston.
I understand that implementing totally effective security measures in rural locations can be difficult, but many offences are made only too easy for the offenders. Whilst there may not be many people around in such areas, thereby creating a sense of seclusion and security, please remember that some offenders are constantly going round rural areas, looking for easy targets – please don't attract their attention and try to create the impression that effective security measures are in place.
On Thursday, police took reports about a van in the Frodsham area, the occupants of which were approaching people offering a variety of items for sale. Buying from such people, when it is obvious that the items are not legitimate, constitutes an offence by the purchaser! It also generates a market for such items, thereby encouraging the offenders to go out and commit further burglaries and thefts, to supply their market.
Please continue to report any such suspicious activity.
There have been further reports about fraudulent scams, whereby vulnerable people are targeted by phone or computer and persuaded to send funds for promised services which never materialise. No one likes to think of themselves as 'vulnerable', but we all have vulnerabilities – those areas where our skill or confidence level is not as great as others! With the fast moving pace of technology, it is easy for a clever fraudster to dupe people who may think of themselves as 'savvy', into believing that they need some service or other. Please maintain your vigilance and also look out for those you know whose skill level may only be at a basic level with technology.
Remember, NEVER pay any fee to 'release promised funds', and only pay for services which YOU HAVE ASKED FOR – never respond to an unsolicited message saying that you need to pay to solve a problem that you didn't even know about!
There have been a couple of other thefts from vehicles this week, one in Frodsham and the other in Christleton, later in the week. It is inevitably the case that valuable property has been left on view, which has led to that vehicle being targeted by the offender. Sometimes the victim will tell us that they only left their vehicle for 10 minutes and they 'thought it would be OK' – it only takes approx. 5 seconds to break a window, reach into a vehicle, take items left on display and run away from the area, and you never know if a potential offender has seen you as you walk away from your car. Please don't tempt fate.
I often mention about special events which have taken place in our area – although not strictly within the timeframe of this newsletter, Monday saw the 'Tour of Britain' national cycle event pass through our area, on its way from Liverpool to Llandudno. It was quite spectacular, though over very quickly for those standing to watch it go past!
Cycling is currently seeing a massive growth in popularity across the country, encouraged further by high profile events such as this. When driving, please give an extra thought for the cyclists who also use the roads, particularly on windy country roads, when a cyclist may not come into view until the last minute. Cyclists do not have the safety of a steel shell around them and any contact with a car, no matter how slight, is likely to have catastrophic consequences for the cyclist. Most motorists slow down for horses – please give the same consideration to cyclists.
(Ed- We got our reports a bit out of sequence but there is some good advice above)