Western Rural Round-up
Please note that the local police station 0845 telephone numbers are not staffed 24 hours a day and that there may be some delay in responding to any messages left.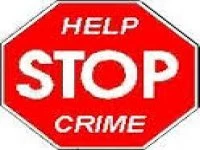 On Tuesday, local officers carried out warrants in Kingsley and Barnton. Arrests were made after a cannabis farm and evidence of organised dog fighting was found.
There have been a number of thefts from vehicles reported this week, from Delamere, Tattenhall and Tarvin. In the majority of cases, property such as purses, laptops and sat-navs have been left on display inside the car. Even if your vehicle is up your drive, do NOT leave valuables on display.
Police continue to receive a large number of reports about sheds and outbuildings being broken into, predominantly in isolated rural locations across the whole rural area, from Frodsham to Malpas, with petrol lawn mowers, strimmers and chain saws being targeted. If you store this type of equipment, please review your security arrangements to ensure that you don't become a victim of crime yourself. Last week, I urged members of the public to report any suspicious activity in such locations. We have received an increased number of calls this week which is excellent. Hopefully, it is only a matter of time before such a call results in the offenders being caught.
On Thursday, local officers conducted another driver engagement day in partnership with the Fire Brigade. This took place in Tattenhall. A large number of drivers were advised about aspects of their driving, which they often were completely unaware of, but which put other road users at risk.
Both Delamere and Rowton have suffered from an increased incidence of thefts and suspicious activity this week. Although probably unrelated, officers in each area are increasing their proactive patrolling. Residents are urged to be extra vigilant.
On Saturday morning a male was arrested in Silverdale Close, Frodsham, having caused damage to a front door whilst under the influence of drink and drugs. He will be appearing at court in the near future.
Regards
Inspector Keith Curbishley