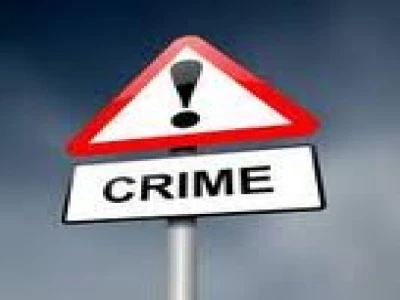 Western Rural Round-up for Week Ending 31.08.14
On Tuesday, police took a report of a couple of lambs having been stolen from a paddock in Little Stanney. It is only a few weeks since we had a similar theft from the Acton Bridge area. Clearly, farmers are not able to watch their livestock 24 hours a day if you live in a rural area, please make yourself aware of the normal routines of local farms, and who the workers are. If you see anything suspicious, pleas report it to the police straight away. Farmers will welcome well intentioned enquiries by police officers!
There have been a number of fraud offences reported this week. Offenders use the phone or internet to send out emails suggesting all manner of things, from lottery wins to PPI repayments. The common theme with fraudulent communications is that they will request an initial payment from the recipient prior to releasing monies. NO legitimate email will request advance payment like this! It is often the elderly, who are trying to adapt their lifestyles to the internet, but who are not fully aware of its risks, who fall victim to such scams. If you have friends or family who you know are not particularly "savvy" with the internet, please spend some time with them or provide them with appropriate advice to help them stay safe on-line.
On Tuesday evening, prowlers were sighted by neighbours near to an empty property near Aston. Police were called immediately, and the informant was able to keep officers updated with their activity. As a result, two offenders were arrested and their vehicle was seized from them. I cannot stress how important it is for people to call the police as soon as possible, and to be able to provide accurate information. Please don't worry about phoning about something which turns out to be legitimate very few people mind being challenged by officers if they are not doing anything wrong!
During the middle of the week, there were a number of burglaries reported at addresses in Waverton and Rowton, and also a couple of vehicles broken into. These offences were reported on the Wednesday and Thursday morning, having happened overnight. Please think back to then and consider if you may have seen or heard anything which may assist police with their on-going enquiries.
Also on Wednesday, police took reports of a registration plate having been stolen from a vehicle overnight and also tools being stolen from a stable, both offences occurring in the Cuddington area. Again, police would like to hear from anyone who may have seen anything suspicious going on.
Other outbuildings have been broken into in the Dodleston and Backford areas during the week. A quadbike was stolen from the outbuilding in Backford. The owner then saw it the following day in Blacon whilst the offenders were in the process of trying to sell it on. The quadbike has now been recovered. It is essential to keep barns and outbuildings well secured if you keep valuable equipment in them unfortunately this kind of offence is not uncommon!
Lastly, a house was broken into during the mid-afternoon in Frodsham on Thursday. Please maintain your security at all times of day.

Regards
Inspector Keith Curbishley