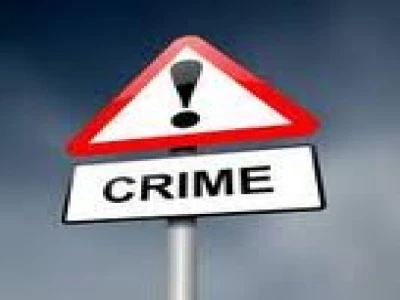 There have been a large number of reports this week from all areas covered by our policing unit, about suspicious vans and vehicles seen driving slowly round housing estates, the occupants apparently looking at houses. Whilst it is not uncommon for delivery vehicles to behave in this way, police will always attend to check the vehicles and occupants out, as criminals will often use this guise whilst looking for vulnerable houses to burgle. Please continue to be vigilant and report any suspicious activity.
On Monday afternoon, a suspicious male was seen in someone's back garden in Frodsham. When challenged, he said he was looking for someone who might be able to lend him some jump-leads. A short while later a burglary was reported from a nearby address, whereby jewellery and the victims car were stolen. This happened late afternoon, just after it had got dark, when it is easy to identify those addresses in darkness and no one is home. Please make sure that you use timers to activate lights and radios to come on while you are out, to create the impression that someone is home.
On Tuesday 18th, an Alsatian dog was seen worrying sheep in the Norley area. The farmer shot at the dog which had injured two sheep. Please keep your dog under control near livestock – as well as the risk of your dog being shot, you will also be liable for the vets bill and any damages caused by your dog.
This week, a resident had a call from someone purporting to be from a large computer firm. The caller was in possession of numerous details of personal information about the resident. The resident subsequently thought that this was a legitimate call and allowed the caller remote access to their computer. When the resident became suspicious, the call was terminated, but not before the computer had been interfered with to an extent that it no longer worked properly. Please be aware that fraudsters will gather as much personal information about people as possible, in order to use the details to commit fraud in a variety of ways. Please protect your personal details and use a paper shredder to shred any paperwork with sensitive information about you.
Vehicles have been broken into in Marlston-cum-Lache, and Pulford this week. Please do not leave shopping on display, valuables in your car or fuel cards where they can be seen. Thieves will generally only risk breaking into a vehicle if they can see that there is something there worth taking.
On Tuesday 18th, a prize Lavender Muscovy duck was stolen from an address in Clotton. This followed a similar theft from the address last week. If you have any information that may assist in returning the ducks to their rightful owner, please phone 101.
On Friday 21st, a number of domestic post boxes belonging to addresses in Sutton Weaver were broken into and mail stolen. Please be aware that external post boxes are not as secure as having a letter box in your front door and in many cases, businesses and insurance companies will not cover any losses from such boxes! If circumstances dictate that the use of one is unavoidable, please make sure that it is strong enough to resist being prised open. The catch on many cheaper models is only made of a thin piece of folded metal.
Lastly, with the season for office parties approaching, can I remind everyone to take sensible precautions to avoid becoming a victim of crime – please do not leave handbags or purses unattended when going to the bar or for a dance and do not leave valuable phones on display, which may attract unwanted attention.
Inspector Keith Curbishley