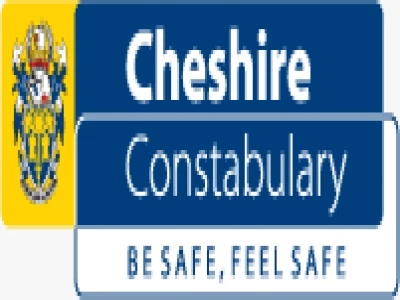 Western Rural Round-up- Week ending 22/9/2013
TO CONTACT THE POLICE CALL THE NEW NON EMERGENCY NUMBER 101.
IN AN EMERGENCY ALWAYS DIAL 999
1. Last Sunday a vehicle was stolen from near Elton. The vehicle was recovered nearby having been crashed and abandoned. The keys were taken in order to steal the car – I would like to take this opportunity to remind all drivers to keep their keys safe and secure, away from the vehicle. Insurance companies may refuse to pay out if your vehicle is stolen and basic security measures have not been taken!
2. Last Monday a elderly females body was found floating face down in the canal at Christleton. Next of kin have been informed. Although the ladies death is still unexplained, there are no suspicious circumstances.
3. There have been a number of shed and garage burglaries this week in the Guilden Sutton and Christleton areas. Church Lane, Guilden Sutton has suffered most with a couple of vehicles also being broken into. I would ask all residents to review their security and to report any suspicious activity as soon as possible. There are an increased number of patrols in the area at the moment, so hopefully an officer will be nearby should anything be reported.
4. Down in the Malpas area, someone else has also been out, breaking into cars overnight. Two were broken into in Malpas on Monday night / Tuesday morning and two days later another vehicle was broken into in Tilston.
5. 'Identity theft' fraud is becoming more prevalent. We have had a number of reports about different 'scams'. These can be where an offender obtains some basic personal details and applies for goods or services in your name. They then make attempts to intercept or divert the proceeds for their own gain. Other postal or internet scams try to dupe people into sending payment on the promise of goods or services which never materialise. Please keep your postal mail box secure and ensure that you destroy / shred any paperwork with personal details on
6. On Monday night, a male stole a fence panel from a garden fence in Delamere. Due to a prompt call to the police, the male was found and arrested. The fence panel has been returned to the owner.
7. Also on Monday night, a number of specialist 'polo' saddles were stolen from a locked store in Little Budworth. These are not suitable for normal riding so should be identifiable if anyone tries to sell them. Please phone in if you have any information.
8. On Sunday 22nd, there were a number of reports about cars being scratched in Kelsall. From the locations of the damaged vehicles, it would appear that the offender has 'keyed' a number of cars on their way home from a night out. If you saw anything or have heard who it may have been, please contact the police.
Regards
Inspector Keith Curbishley