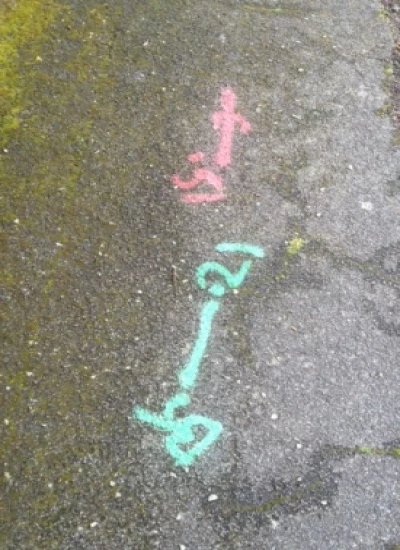 Have you wondered what the men in "Hi-Viz" jackets are doing in our village?
Are they involved with the roll-out of Super-Fast Broadband?
Are the messages they are spraying on the roads and pavements in Heath Drive and Hockenhull Lane only visible from space and decipherable by Aliens?
The answer to both those questions is a resounding NO!
They are contractors working on behalf of United Utilities surveying the existing drainage systems in Tarvin.
Trust Tarvinonline to poke their noses in where it matters!