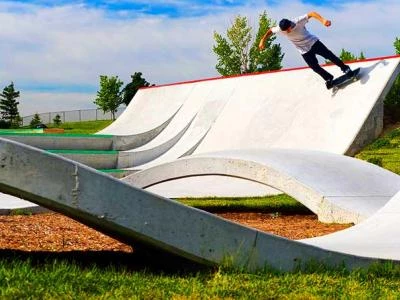 We recently published an article about the £30500 that had been set aside from the Taylor Wimpey housing development in Tarvin as a contribution towards a skateboard park. There was suggestion that the Parish Council had considered there was no suitable site for a skateboard park and therefore if Taylor Wimpey and CWAC agreed the money might be spent on alternative projects for the benefit of the whole of Tarvin. There is no guarantee they would agree mind!
Well we have never had so many comments, all but one disagreeing in not going ahead as originally planned (see the original article and commentshere).
We have fed back these comments to the Clerk of the Parish Council so the Council will be aware of the feedback.
I am sure the Council welcomes an active debate on such issues so why not come along to the next Parish Council meeting on April 23rd and put your comments directly to the Council in the Public Forum at 7.15pm at the start of the Council Meeting?
Over 700 people have looked at the earlier article already so obviously there is a lot of interest.
The Council will be discussing the alternatives for the £30500 at the next meeting so stay to listen to the discussions when we reach this item on the Agenda.