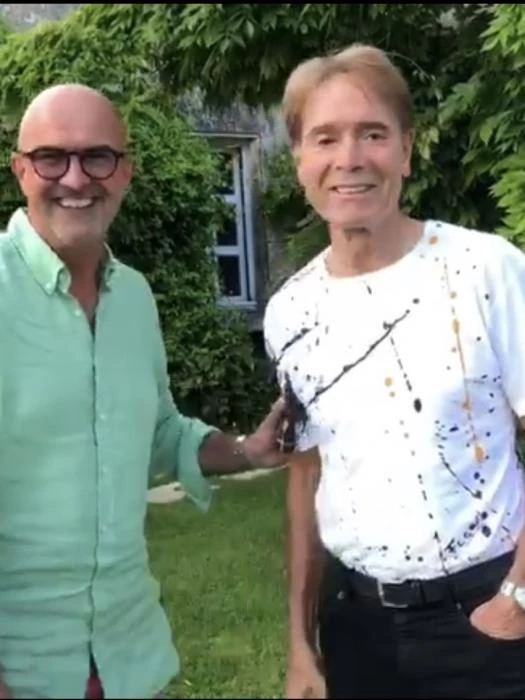 Gary Ward has been coach at Tarvin Tennis Club for a number of years and in that time has introduced many local youngsters to tennis through his coaching sessions. Some have gone on to play in Tarvin Tennis Club's teams and who knows may become tennis stars of the future.
Recently Gary, in addition to his coaching in Tarvin, has been organising tennis holidays abroad with his wife, Philippa. Details of these holidays can be found on their website, serveandvolleyretreats.co.uk. Gary, of course, is in charge of tennis coaching whilst Philippa is responsible for the culinary aspects of the holiday and the general well-being of the guests.
On a tennis holiday in the Dordogne earlier this year one of the guests, pictured, was there to hone his tennis skills as well as being able to enjoy Philippa's delicious cooking. Gary insists that to enjoy one of his holidays you don't have to be as well-known as his recent guest but if you share his passion for tennis and a desire to improve your skills at whatever age, then a 'serveandvolley' holiday is possibly for you.
Fortunately for Tarvin Gary does not spend all his time in the Dordogne or Majorca but will still be supporting the Club in providing tennis coaching for all ages and abilities. If you want to learn more about what coaching is on offer at Tarvin then you can speak to Gary directly on 07836 273 271 or contact Rob Millar for more general information about Tarvin Tennis Club on 01829 741314.