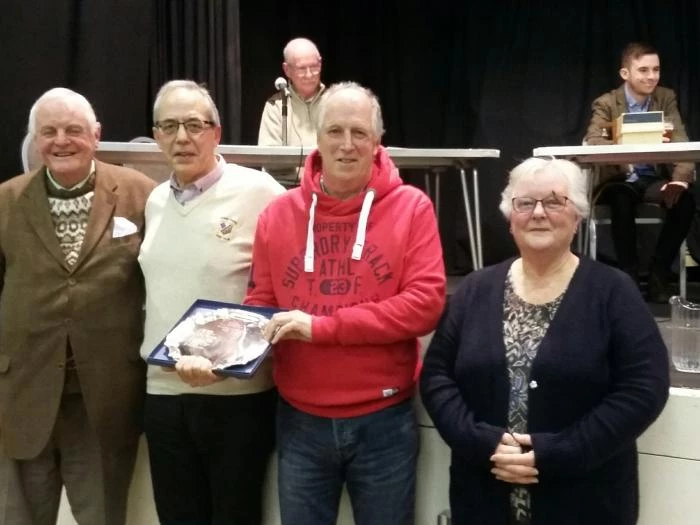 The winners of the 2018 Tarvin Village Quiz were the Bowling Club. Having scraped through the first round on 12th January as highest scoring losers, the Bowling Club fought their way through two further rounds before meeting and beating last years winners, Tarvin Meeting Point in a closely contested final.
Featured in the background of photograph of the Bowling Club Team are the three important quiz officials, Martin Lloyd the Quiz Master, James Sinclair the time keeper and Richard Orfanelli the scorer. Thanks for a very successful event must also go to the question setters, Margaret Dixon, Kath Miles and Gill Hands.
The 36th Tarvin Village Quiz raised over £600 which will enable the Committee to continue to invest in the ongoing improvement of the Community Centre facilities to ensure that it remains an important resource for the benefit of all of the residents of Tarvin.