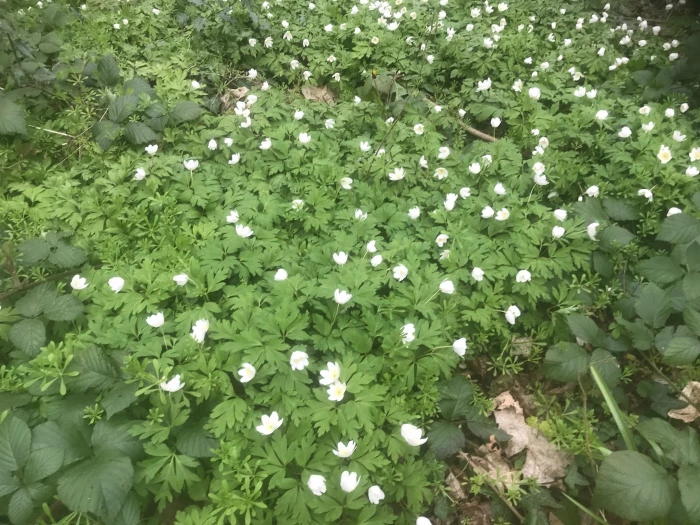 Each year, we hail the arrival of spring with Snowdrops, crocus and daffodils, but I have to say my favourite of all the flowers in the woodland has to be the humble Wood Anemone or Anemone nemorosa.
The wood anemone grows in dappled shade, often in wooded areas, flowering from March to May whilst the canopy is sparse enough to allow some sunlight to the forest floor and the flowering season ends as the foliage on the trees becomes denser and blocks the sunlight. It has delicate leaves, very typical of anemones that carpet the floor of the woodland long after the flowers have shrivelled.
Coppicing which is done periodically in Tarvin Woodlands helps the wood anemone to thrive as it allows more sunlight to the woodland floor. This encourages this plant to grow and propagate by sending out more roots. The white and occasionally purple streaked petals are actually the sepals of this flower and the blooms are mostly infertile so this plant relies on being able to spread by the growth of its roots.
It is also known as the windflower; a nod to the idea that this flower was named after the Greek god of the wind "Anemos" who was said to send anemones to announce his arrival later in the spring.