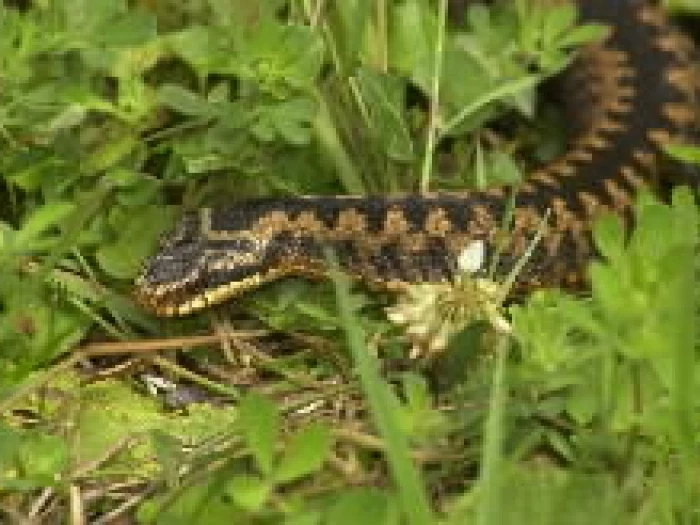 Many from this area spend time in the Anglesey and Lleyn peninsular areas of N.Wales and so I felt it wise to inform people of a recent event.
My son and family were camping in Aberdaron. Whilst clambering in the sand dunes my 13 year old granddaughter was bitten, on her finger, by an adder. It started to swell rapidly and paramedics who were called had her taken by air ambulance to the hospital in Bangor. Here she had to stay for 4 nights and needed 2 anti- venom treatments.
Her whole arm swelled to her shoulder. She now needs physiotherapy to get her arm moving properly. Not a pleasant holiday experience. I do believe that adders are on the increase and showing up in more populated areas.
Ed. On a recent walk with grandchildren up to Maiden Castle Hill fort on Bickerton Hill we did not see any snakes but a National Trust notice on the path up from Bickerton Church does warn walkers of the presence on adders. So it should not be assumed that this is only a potential problem in North Wales.