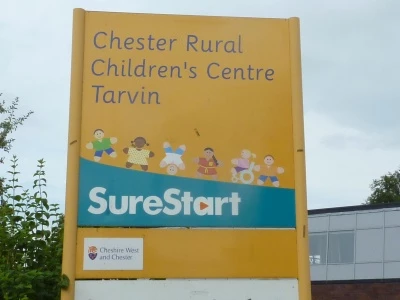 Is Tarvin Children's Centre to Close? – Find Out More and Have Your Say
Cheshire West and Chester Council (CWaC) is holding a consultation on "de-registering" some of its Children's Centres, including the Tarvin, Malpas, and Farndon Children's Centre which is based at Tarvin Community Centre.
"De-registration" means that Children's Centres would not be subject to an Ofsted inspection. It is possible the space could become available for broader community use. Some of the current activities might continue, if the organisers want to continue to run them or if a new organiser can be found. However, CWaC says that in the current economic climate it needs to concentrate more on services for children and families in greatest need, and less on buildings and other overhead costs.
In making its proposals CWaC says it has looked at information about attendance usage and registration rates at each children's centre, as well as levels of deprivation and levels of need, and any compliments or complaints. In the case of the Tarvin, Malpas and Farndon Centre, it says that the level of need is less acute, that usage is low, that the location is not easily accessible and that services can be delivered by other organisations through different commissioning arrangements (for example NHS services commissioned with different building management). Please note that as yet there are no firm proposals for the use of the space at Tarvin Community Centre, although the Community Centre Committee of Management has talked to CWaC and asked to be consulted about any proposals
The consultation lasts until 28th October 2014 and CWaC will make a final decision in March 2015. A questionnaire is available online
You can also email childrenstrustwest@cheshirewestandchester.gov.uk with your views. Please note that up to now the response rate from Tarvin has been poor.
Confused? Want to know more? If so there are two open consultation sessions planned at Tarvin Community Centre, Meadow Close, Tarvin, as follows:
Thursday 11 September, 9.00 am – 11.30 am
Friday 12 September, 5.00 pm – 7.00 pm
If you are, or expect to be in the future, a parent, grandparent, carer or child-minder looking after small children in the Tarvin area, please do go along, ask questions and tell CWaC what you think.