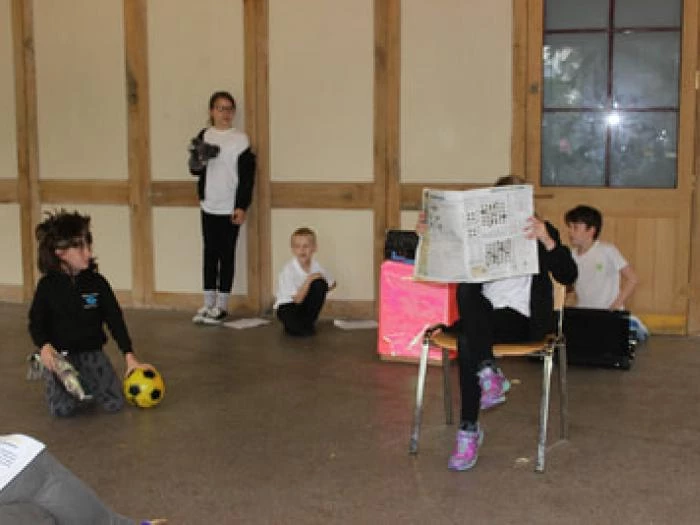 The Community Centre is delighted to announce that Minerva Arts will be establishing a new Youth Theatre in Tarvin. It will run on a Monday evening from 5.00pm to 7.00 pm in the Main Hall. Its first session will run from June 4th until July 16th and is for any youngster between the ages of 7 and 13. The cost will be £25 for one child or £40 for a couple of siblings.
The new class is a result of the successful single workshops that have been held during recent half -term holidays. These have indicated that there is a demand in the village for an activity which is creative, confidence-building and fun. Minerva Arts will be holding another one day workshop on Monday 9th April from 10.00 till 3.00 pm and are offering a discount for anyone who books and pays for both the holiday workshop and the subsequent seven week course before April 9th.
Sue Hardacre for the Community Centre says "We are absolutely delighted that Minerva Arts are coming to Tarvin and offering such a great activity for our youngsters. We have always been determined to be a centre for cultural activity in rural west Cheshire and this means that we are nurturing local talent as well as merely offering theatrical performances."
For more information please email youththeatre@minervaarts.com. To find out more about the work that Minerva Arts does with young people in Cheshire, go towww.minervaarts.com