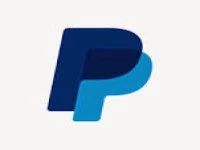 Fraudsters often target 'goods for sale' adverts on popular online auctions sites, so watch out whenever you're selling anything online.
How does the fraudster operate?

The fraudster will contact the seller to say that they want to buy the advertised item.
The seller then receives what looks like a genuine PayPal email, to confirm that the money has been paid by the buyer into their account.
With confirmation of payment, the seller will then send the item to the buyer's address. The seller will later find that the PayPal email is fake and that the money has not been paid. The seller ends up losing out twice as not only do they not have the money, but they no longer have the item to sell.
Protect yourself:
Check your PayPal account to ensure that the money has been paid in and has cleared into your bank account before you send the item to the buyer.
Do not be bullied or rushed into sending items before you know that the payment has cleared – a genuine purchaser will not mind waiting a day or two for you to send them their item.
If you are selling a vehicle, think carefully when selling to overseas purchasers – especially if they tell you they will send an extra payment for shipping – check that the funds have cleared before arranging this.