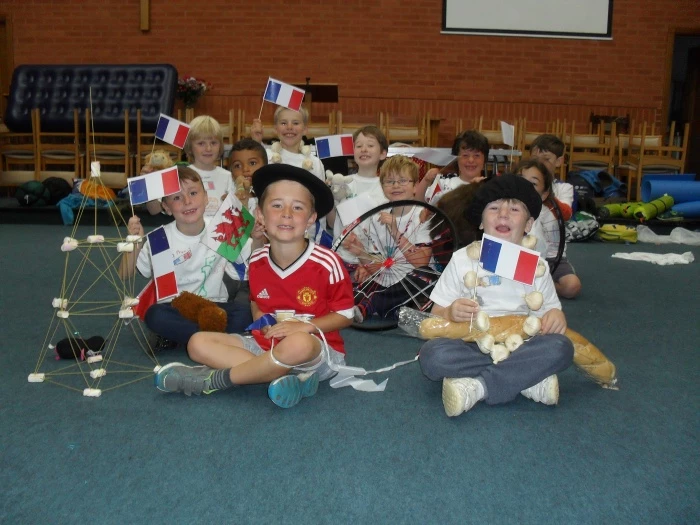 Tarvin Beavers held their very first sleepover in the Methodist Chapel in Tarvin on Friday night. Our theme for this event was "France" and the Beavers had been asked to come dressed in red, white or blue . We even had a few Beavers arriving with berets on their heads, onions around their neck, baguette in hand and sporting wonderful black curly moustaches!!
The Beavers were involved in lots of fun activities such as constructing an Eiffel tower out of marshmallows and spaghetti, decorating bicycle wheels , playing Boules, designing their own Tour de France Tshirt and tasting lots of delicious French food. On Friday evening they all snuggled into their sleeping bags to watch the film Ratatouille.
Our thanks go to the Methodist Church who kindly let us use their building for this sleepover. We hope that this will be the first of many fun and exciting sleepovers for our Beavers.