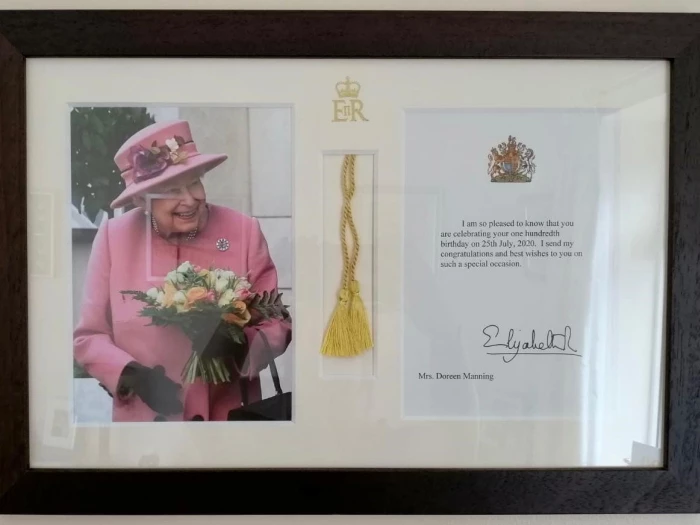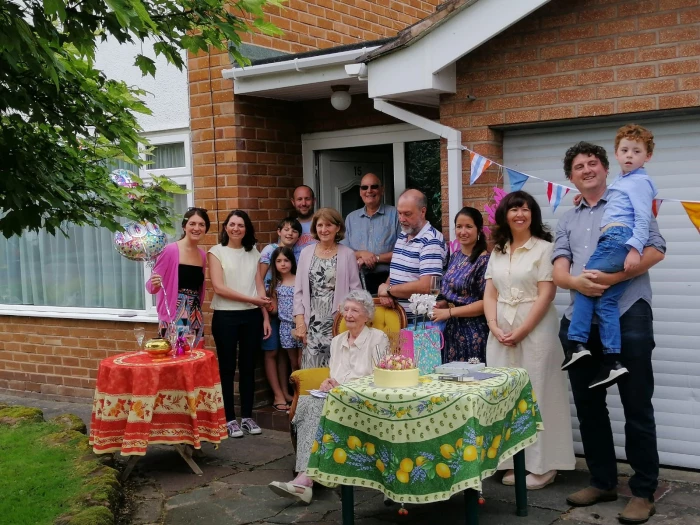 The other week Tarvin enjoyed a heart-warming celebration as a good crowd of residents joined with the Manning family to celebrate Doreen Manning reaching that rare 100 year milestone.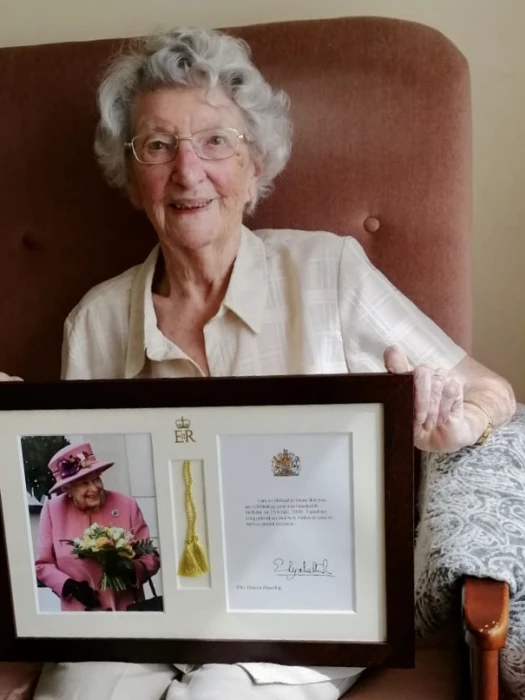 Is this a first for Tarvin?
Doreen proudly sat at her front door holding that famous telegram from the Queen.
A good rendition of Happy Birthday said it all with best wishes from Tarvin.
Thanks to Alan and Hazel Manning for this very brief history :-
"Doreen was born in London and lived in various parts of the city until 1947 when she left to take up a new life in Kenya. She met her husband Cyril in Nairobi and stayed there until 1962 when the family returned to the UK to live just outside Kings Lynn in Norfolk. During her time in Norfolk she was very actively involved with the WI and the West Norfolk Needleworkers Guild and produced many fine pieces of Gold Thread Embroidery. In 1998 Doreen and Cyril moved to Tarvin, and Doreen continued her long involvement with the WI as a member of the Tarvin branch."
Ed: Do click on the photographs to see them at their best.