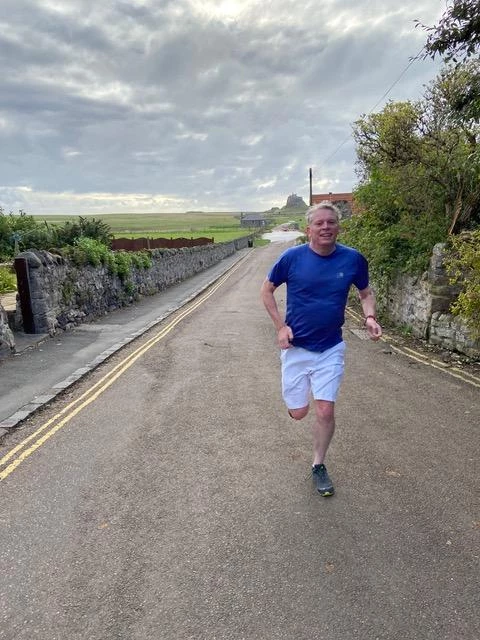 During lockdown I started to run and in true Forrest Gump style I've not stopped. It started with Couch to 5K and then I was inspired by an interview with Brendan Foster on Radio 5 Live to convert this to a half marathon. For obvious reasons the Great North Run will be happening virtually with many people participating globally using an app on their phone.
I'll be running it in Tarvin and Christleton this Sunday, 13th September, (09:30 start) in aid of the Hospice of the Good Shepherd. I've chosen the Hospice of the Good Shepherd because my Mum used to support their great work before she sadly died from cancer. The Hospice were amazing for Mum and the rest of us during the very difficult time.
Like many charities at the moment the Hospice are struggling for resources so if anyone would like to donate I have set up a Just Giving page.
I've attached a map of the route I'll be running
Ed: Photograph show David running on holiday in Northumberland