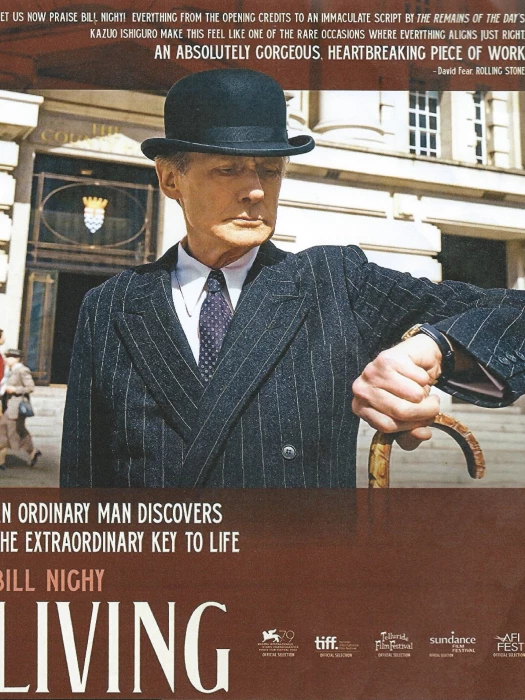 Living
Date: Friday 27th January
Time:20:00, doors open 19.30
Tickets:£5 on sale now in Tarvin Post Office, or on the door on the night.
Living is a 2022 British drama film directed by Oliver Hermanus from a screenplay by Kazuo Ishiguro, adapted from the 1952 Japanese film Ikiru directed by Akira Kurosawa, which in turn was inspired by the 1886 Russian novella The Death of Ivan Ilyich by Leo Tolstoy. Set in 1953 London, it depicts a veteran bureaucrat in the county Public Works department (played by Bill Nighy) facing a diagnosis of a fatal illness that inspires him to move to the south coast and cram some fun into his remaining days.
Living was released in the United Kingdom on 4 November 2022. The film received positive reviews, with Bill Nighy's performance receiving particular acclaim.