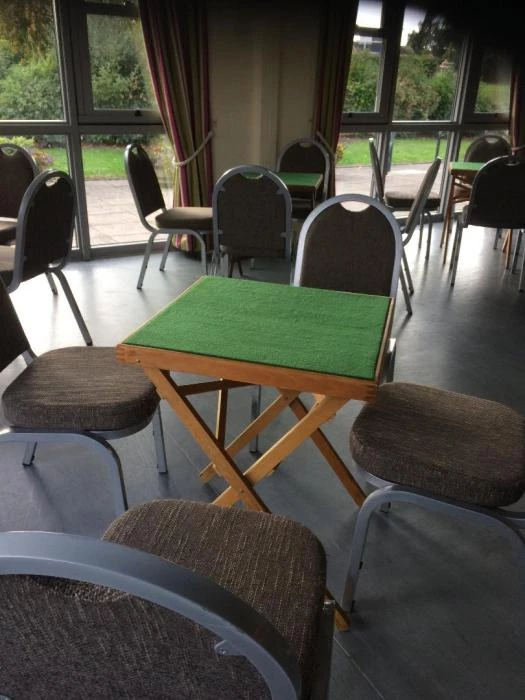 The Community Centre has recently renovated some card tables and would love them to be used on a regular basis.
Years ago, whist drives were a very popular and regular feature in the live of the Community Centre and card tables were purchased to enable this. However, the popularity of whist waned over the years, and the tables got pushed further and further back under the stage, dusty, neglected and only brought out occasionally for a W.I. games evening. However, a proposed Charity Bridge event provided an incentive to drag them out of their gloomy tomb and a modest investment in time and new coverings now means they are ready for use again.
Alan Wilkinson says "I am hoping that there might be individuals who would like to use them for bridge, whist or other card games. If there is enough demand, the Community Centre would be willing to give a bit of financial support to get things started."
There are a dozen tables which fit easily into the Edna Rose Room. However, the Small Room can take 6/7 tables at a very modest hourly cost, so the initial group could be quite small.
If you are interested in getting something like this off the ground, then do call Alan on 01829 740868 or 07851 631010. Keep warm this winter at the Community Centre's expense and exercise your brain at the same time – what a winning combination.