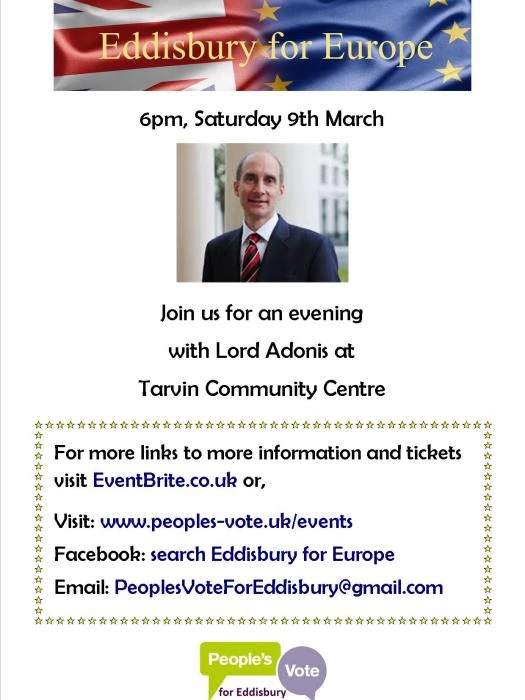 Tarvin Community Centre will be the venue for a meeting addressed by Lord Adonis on Saturday 9th March starting at 6.00 pm. The attendance of another well known speaker may be conformed later.
The meeting has been organised by the group Eddisbury For Europe (previously People's Vote For Europe)
The organisers say " Andrew Adonis has been working in politics for 30 years with over 20 years in Government and Westminster. Recently he has been travelling the country speaking about Brexit bringing his insider knowledge of the workings of Government to audiences. We are fortunate to have him speak to us in the Eddisbury constituency. Please join us for an interesting, informative and up-lifting pro-European evening"
Maximum 4 tickets per booking. See poster for booking details