On 31st October the annual Craft Fair will be held at Tarvin Methodist Church from 10am to 3.00pm.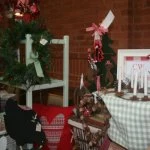 This very successful event has been running for sixteen years. The idea initially sprang from the Exhibition of Crafts which was held to celebrate the millennium, and each year since then has gone from strength to strength.
This year there will be 17 stalls selling only handcrafted items of a very high quality. It's a good way to pick up some Christmas presents and support talented craftspeople at the same time. Admission is free and there will be refreshments served all day, including bacon and sausage baps.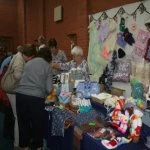 Do join us – everyone says how much they enjoy coming!
Ed:"This is always a great event, and so are the bacon baps!"