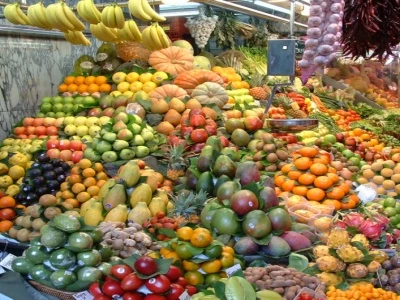 TARVIN GARDENING SOCIETY will be holding its annual Horticultural Show on Saturday 19th August 2017.
There are many classes to suit everyone from young children to keen vegetable gardeners, budding Mary Berry's and indoor plant growers. The classes cover preserves, baking, cut flowers, floral art, potted containers, fruit, vegetables, hanging baskets and children's classes.
My favourite is the creature or animal made only from fruit, vegetables and/ or flowers. The imagination shown by 5 – 9 year olds in the younger class and 10 – 15 year olds is fantastic.
There is no entry fee for exhibits. Schedules and entry forms are available from the Show Secretaries at 7. Hunter's Drive. 01829 741389.
You do not need to belong to the society to enter. The show is held at Tarvin Community Centre, Meadow Close and starts at 2pm

Trophies are given in some classes and the children's classes have cash prizes. As one goes around the show comments are heard to the effect that those viewing have examples of fruit, vegetables etc. just as good as the ones on show. They are probably right. So come along and enter. The entry forms do not need to be in until the afternoon of the 18th so you can keep an eye on an idea for an entry and make sure it is at its best.