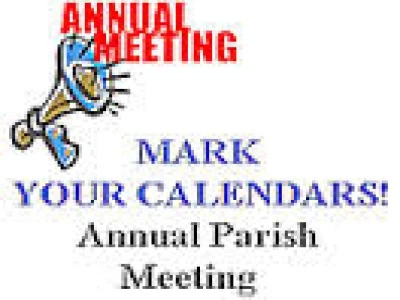 Once a year every Parish is obliged to hold an Annual Parish Meeting to which members of the public are invited to hear what the Parish Council had done and achieved in the preceding year.
In a break from tradition and in the hope that more people will come along, this year's meeting has been set on a Saturday morning. The Meeting will be held on SATURDAY JUNE 7th in the Methodist Church from 10.00am. Please do come along and hear how your Parish Council works for you and, in these times of austerity, spends the little bit of the Council Tax that comes back to the Parish.
As well as the Parish Council report, the meeting will also hear reports from a number of Parish organisations that receive help from the Council or who contribute to life in the Parish. Again, in a break from tradition, these organisations will be invited to contribute to a small exhibition that will promote and celebrate their activities.
There is so much going on in the Parish and this meeting will be an ideal opportunity to find out more. Refreshments will be available.
The Parish Clerk, Mike Hassall has asked that all organisations who receive grants to forward him their reports by April 22nd at the latest so that the printing of the formal Annual Report can be completed in time for the meeting.