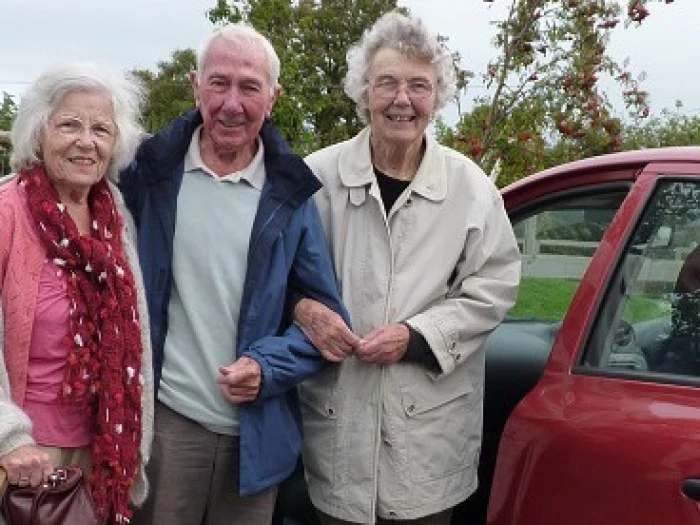 The Tai Chi class at the Community Centre on Tuesday afternoons is organised by Ash-Worth Time Bank. At the class on Tuesday (March 8th) participants were surprised to be handed a letter from them urging all to attend a Public Meeting on March 22nd to discuss the future of the Time Bank. Without extra funding the organisation is in danger of closing.
The Time Bank was founded in 2002 to provide a network of individuals who would share their time and skills in the interests of social welfare in the rural area. It operates from above the Community Shop in Ashton but its 400 members provide services throughout 14 villages, Tarvin included. The volunteers help individuals with a range of 'neighbourly' tasks including lifts to hospital, shopping, dog walking and simple companionship. It also organises a number of social and activity groups including lunch clubs, pilates and arts and crafts. In Tarvin it offers Tai Chi and the Wednesday Club, the successor to the Silver Threads. It also organises Holistic Therapy sessions and its Patient and Carer Support Services help many vulnerable people cope during difficult times.
In one month recently volunteers offered more than 437 hours of help to 170 people.
Ash-Worth Time Bank may use volunteers, but to run efficiently it needs some paid staff, and needs around £4000 per month to function. This year they have found that available grants have been cut and that competition for money from other charities is fierce and relentless. They need to secure funding by April 2nd or may have to take the unhappy decision to cease. To give them some leeway they are asking for individuals to make a one-off funding pledge at the meeting.
The meeting will be held at Ashton Hayes Primary School on March 22nd at 7.00pm Lifts can be arranged. Call 01829 751398 for more information or go to www.ash-worthtimebank.org.uk