By Margaret Dixon - 14th February 2020 6:00am
There was a good audience for Penelope Harrison's demonstration. Her subject was "Nature's Bounty" and she certainly showed us that through all her designs. She lives in the Shrewsbury area and has taken up her former love of flower arranging. At the end she informed us that this had been her first full-length demonstration since passing her test last year. We would not have known from her confident performance.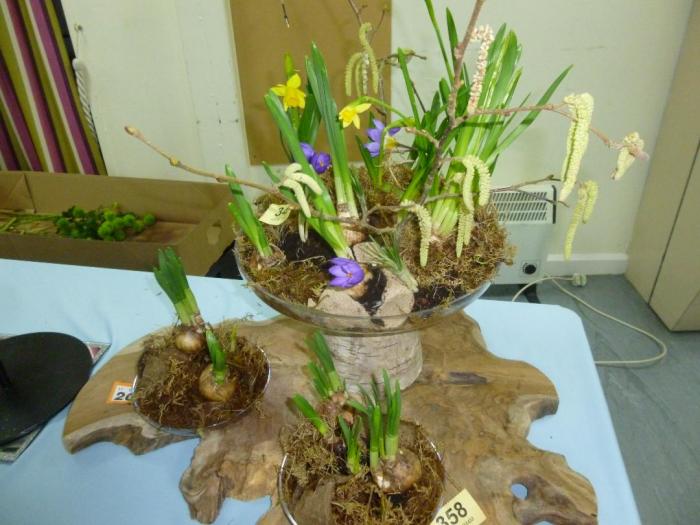 Design 1 was in keeping with recent advice to use less floral foam. This can be achieved fairly easily in the home but is difficult with larger arrangements. Small bulbs were planted in moss in a plastic bowl with catkin twigs and then displayed with other planted bulbs on a shaped board.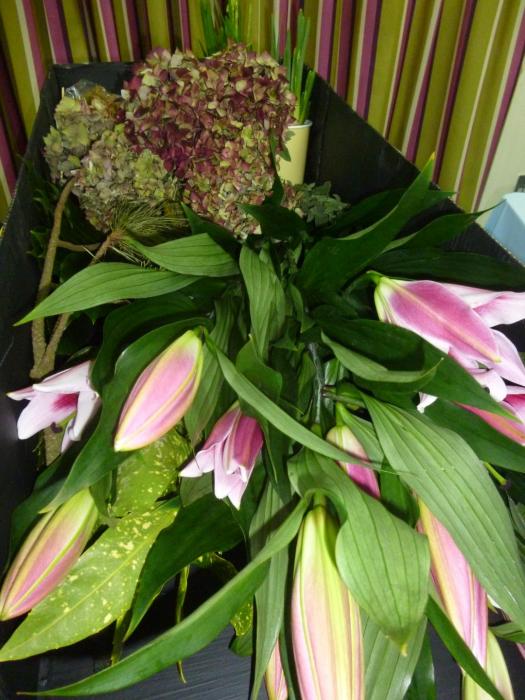 Penelope used a pedestal bowl for design 2. She had a large pine branch, representing woodland and some small foliage. Into this she added large deep pink lilies . A striking large design.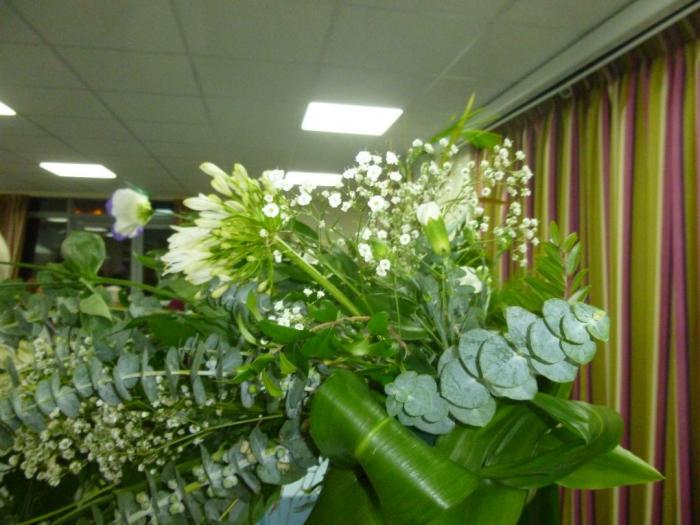 Design 3 was called "Ocean Waves". It was a cascade of ruscus, eucalyptus and myrtle. At the rear of the design were folded aspidistra leaves. Included in the cascade and partially holding the foliage was a lime green spiral of midilino sticks which was most attractive but almost hidden. Her flowers were white agapanthus, white spray chrysanthemums and gypsophila with lisianthus, also white but with a deep blue edge.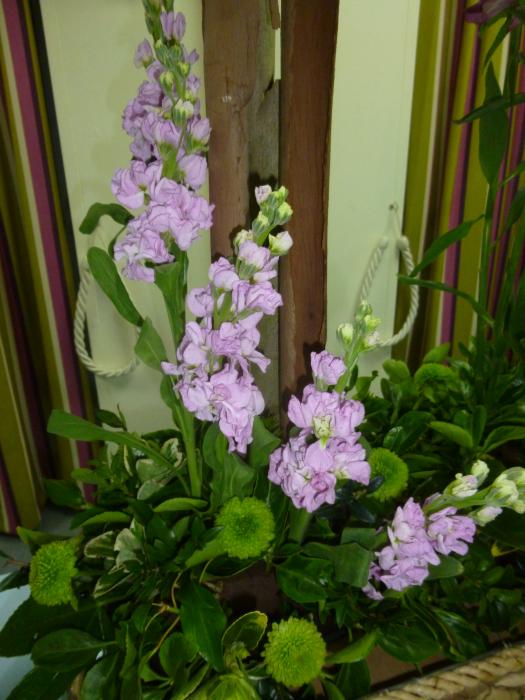 "How does your garden grow" was design 4. Penelope is a keen and knowledgable gardener with 2 greenhouses, a lot of land and a liking to propagate her own plants. She filled a large ropework trough with tree ivy, box and myrtle ,all closely packed. Small green chrysanthemums were added to this base before introducing eucalyptus bark and poppy seed heads. Her flower choice was purple alstromeria and pink stocks in a parallel design. Lovely.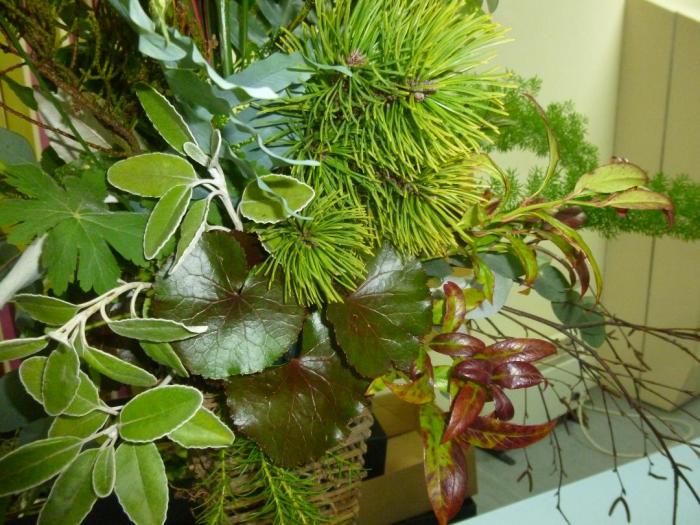 During my many years of seeing flower demonstrations I don't think I have ever seen a demonstrator brave enough to produce an all foliage design for a demonstration but Penelope's 5th arrangement "Green is my colour" contained no flowers. It was on a rustic stand and contained so many different shades and shapes of both garden and exotic foliage that it is impossible to list them. Some of the foliage was almost white, other leaves were mainly yellow and some were red-tipped.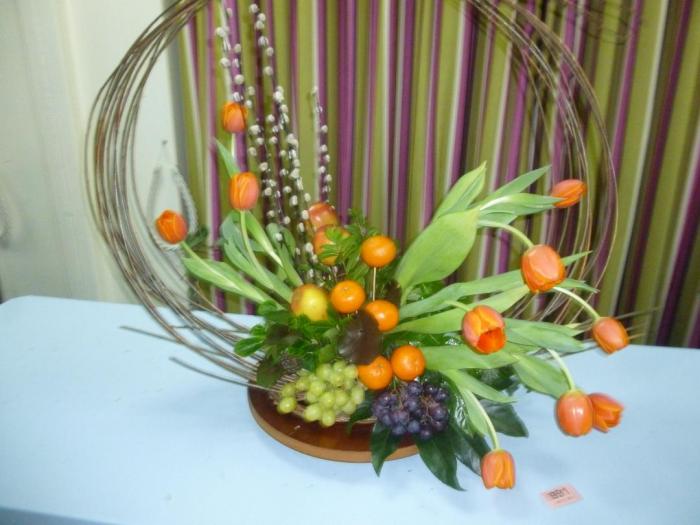 Her final design "Nature's Basket" was in a large willow basket with pussy willow, fatsia and tree ivy for foliage. Orange tulips were complemented by satsumas, apples and grapes to make a stunning arrangement.
Our next meeting will be on March 11th when Heather Hayes will visit and give her interpretation of "With Beauty in Mind". This will be at 7-30pm, as usual, in the Edna Rose room at the Community Centre. Merryn informs us that homemade Simnel cakes will be on sale — I can recommend them if you are not trying to lose weight. Hope to see you there.