By Charles Bradley - 15th October 2019 6:00am
Tarvin Community Woodland Trust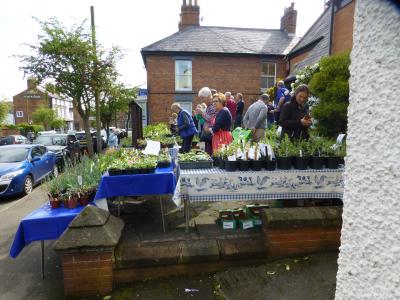 There are many organisations in Tarvin that are grateful to Tarvin Methodist Church for allowing the use of the Chapel on Saturday mornings to do some vital fundraising — of which the woodland is one. All if the money that we use to run the woodland comes from Tarvin people. Some comes as a result of the grant given to us each year by the Parish Council (which actually comes from your Council Tax money), some of it comes as donations from generous Tarvin folk, but the preponderance of the money needed comes as a result of our fundraising events — such as the very popular plant sale which we run each May and our Coffee Morning each October.
This year, our coffee morning will be on Saturday 19th October 2019. However, as well as offering the usual coffee, biscuits, cake, and a raffle, we have another purpose, unrelated to raising money. We want to enable the community to meet the woodland Trustees and to have the chance to discuss what has been going on in our lovely woodland.
And what a list of topics there are to discuss! Since the Plant Sale last May (the other occasion during which Trustees make themselves available to chat to folk in the village — for as long as is needed — about woodland matters), a great deal has happened and a quick list includes:-
The progressive development of the Saxon Heath section of our woodland.
Wilding an area within the woodland.
The on-going survey of the birds in our woodland.
Wild flowers in the woodland.
Management of our trees.
Our bird boxes and the woodland birds.
The Jim Grogan Countryside & Wildlife Award — and this year's winner: Freddie Parr.
The success of Apple Pressing Day.
Our on-going work with the school.
Our newsletter- its delivery, content and usefulness.
No one is likely to run out of things to say! So, if you care about our woodland, if you would like to help us to raise the funds we need to maintain it properly or if there is an issue (or issues) that you would like to talk through with Trustees, then 10.00am next Saturday is the time and the Chapel on High Street is the place for you!
DO come and join us. We find your support hugely valuable!
popular recent storiesAlso in the news