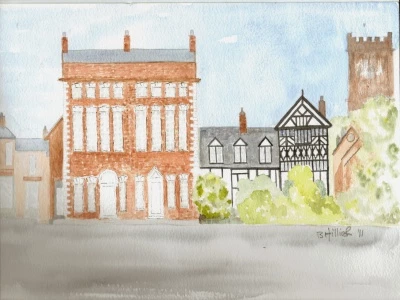 An article was published on 3rd February stating that elections for the Borough and Parish Councils will take place on Thursday 2nd May 2019. 11 councillors will need to be elected to Tarvin Parish Council. The election timetable is now available and the main dates are as follows:
5 March Nomination papers issued by CWaC to the Parish Clerk
15 March Notice of election published on Tarvinonline and
Noticeboards
18 March Start of receipt of nomination papers by CWaC
3 April Close of nomination papers by CWaC (4.00pm)
2 May Election Poll 7.00am to 10.00pm
3 May Count
13 May First meeting of new Parish Council
30 May Expenses returns (including nil returns)
If you would like to stand for election, nomination papers can be obtained from the Parish Clerk after 5th March. Completed nomination papers must be with CWaC no later than 4.00pm on 3rd April. The Clerk has agreed to collect and submit all nomination papers that are delivered to him by 9.30am on 1st April. This procedure saves candidates time, avoids the need to visit a CWaC office in either Chester or Winsford, and allows time for any mistakes or omissions to be addressed. Any papers completed after 9.30am on 1st April should be delivered to CWaC by the candidate. Please note than an e-mail application is not acceptable to CWaC.
If you wish to stand you should first obtain your application form from the Parish Clerk Mike Hassall, Roy Cottage, Townfield Lane, Tarvin CH3 8EG. It is acceptable to e-mail the Clerk at clerk@tarvinparishcouncil.org.uk to request an application form providing that you include your postal address so that the Clerk can provide you with the paperwork. It is also acceptable to request the paperwork by phone but please note that the office is not manned day and night seven days a week.