By Sue Hardacre - 3rd November 2013 6:30am
At their meeting on Thursday last, Tarvin Meeting Point took a look at the history of some of Britain's most popular confectionery brands and their development in the 18th and 19th centuries by a small number of industrialists who were members of the Religious Society of Friends, more commonly known as Quakers.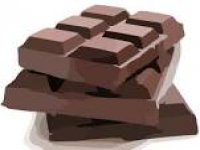 Three members took a closer look at Fry's of Bristol, Cadbury's of Bournville and Rowntree's of York, all of which had started in the general grocery trades but then come to specialise in drinking cocoa. This product was seen, from their temperance background, as a suitable alternative to alcohol for the working man. When technological advances meant that cocoa could be turned into solid chocolate they went of to develop some of the most iconic brands in the world.
All companies were characterized by enlightened employment practices, with the development of workers villages, though this was not just a practice of Quakers, as the work of Robert Owen, Titus Salt and later Lever Bros. showed. But schooling, health care and pensions were usually provided for workers in an age when state social provision was virtually non-existent.
It was unclear why the Quakers had been so dominant in this particular industry, but, being part of a small and tight knit community they may well have shared interests and knowledge between themselves. As non-conformists, many professions were closed to them, and their philanthropy stemmed from a deeply held belief that good, and God, resided in all men, and deserved respect.
The work of some of the charitable trusts set up still continues, particularly the Joseph Rowntree Foundation, which still produces analytical studies of social problems. Cadbury's has a long tradition of staff voluntary work within the community. Sadly, none of these great companies are still in British hands, with the recent take-over of Cadbury's by the American Company Kraft, causing much concern as to whether its ethical business spirit will continue.
Needless to say, the evening ended with a chocolate tasting!
popular recent storiesAlso in the news